Thank you to J.Crew Factory for sponsoring today's post!
Can you believe Easter is right around the corner? I feel like it was just Christmas, and I'm not sure where time is slipping to! Although I won't complain because I'm ready for warm weather! We aren't traveling or doing much of anything for Easter this year since we are still adjusting to life as a family of 5, but I'm partnering with J.Crew Factory today to share some Easter Family Outfit Ideas in case you're in need of some attire for the day!
Family Easter Outfit Ideas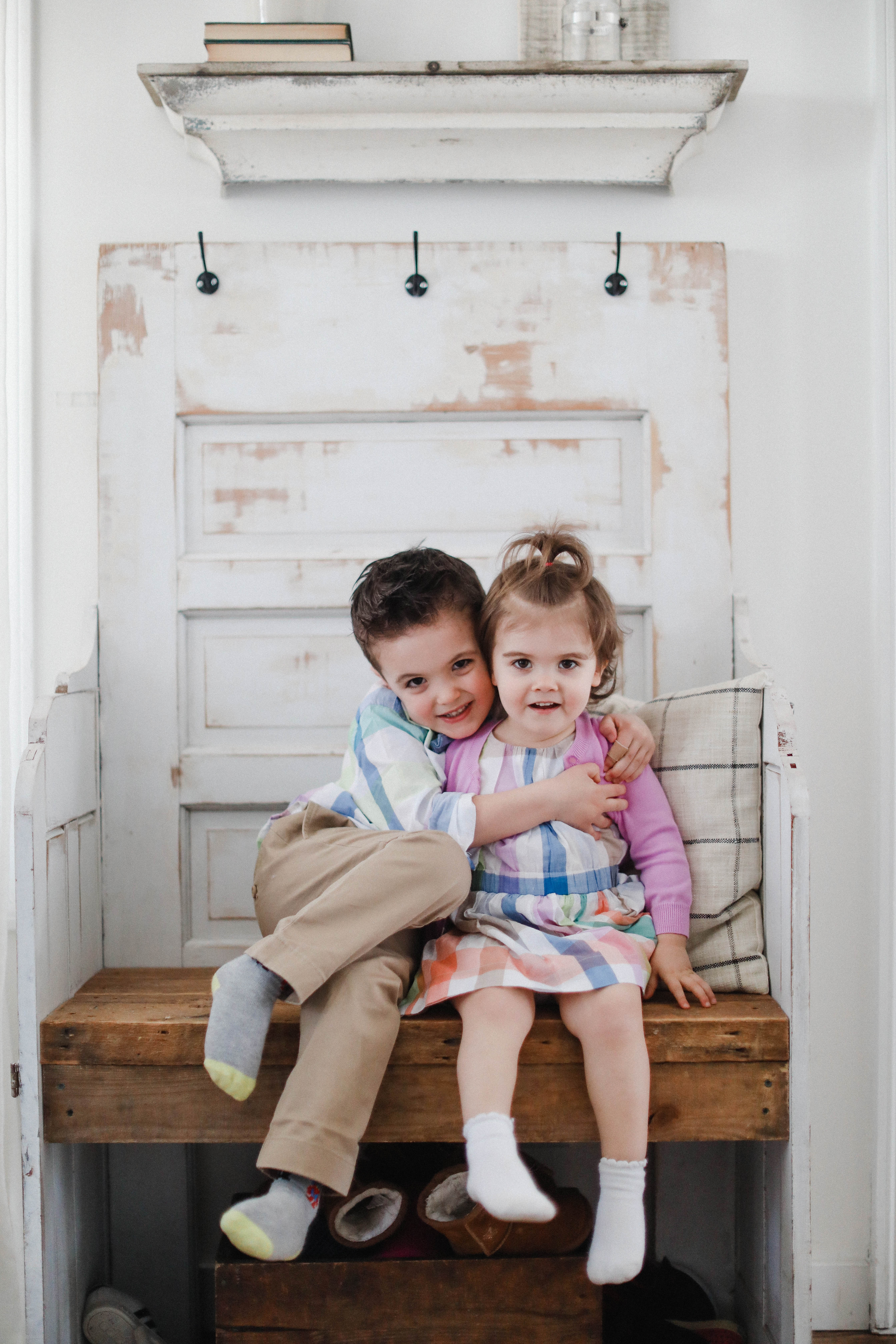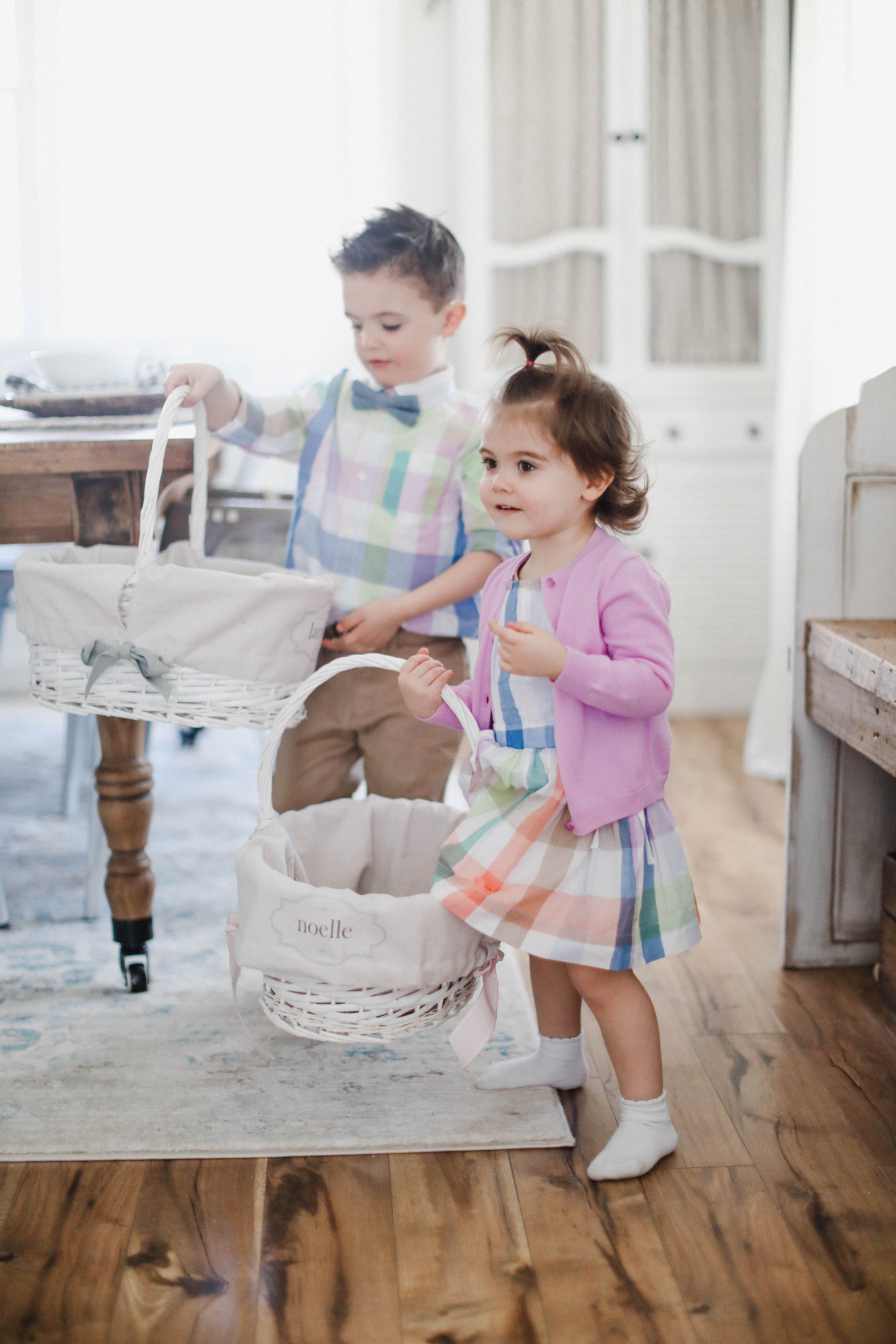 Our family outfit inspiration was built around this adorable dress from J.Crew Factory that I found for Noelle. I absolutely love the bright colors, and it's so fitting for Easter! I love how it looks paired with this adorable cardigan, which is perfect since the temperature can still be super cold here on Easter. This cardigan comes in a variety of colors, too!
NOELLE'S OUTFIT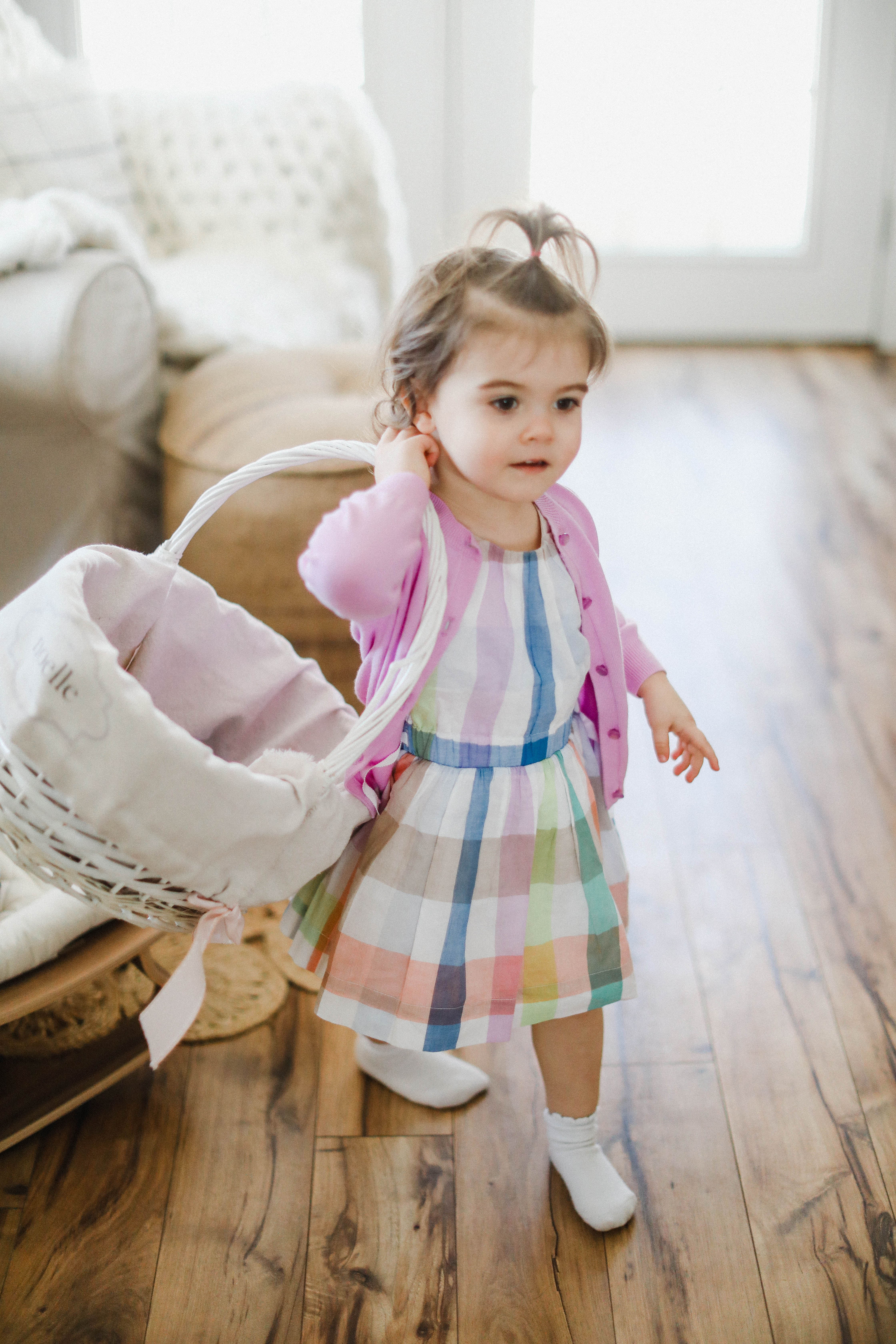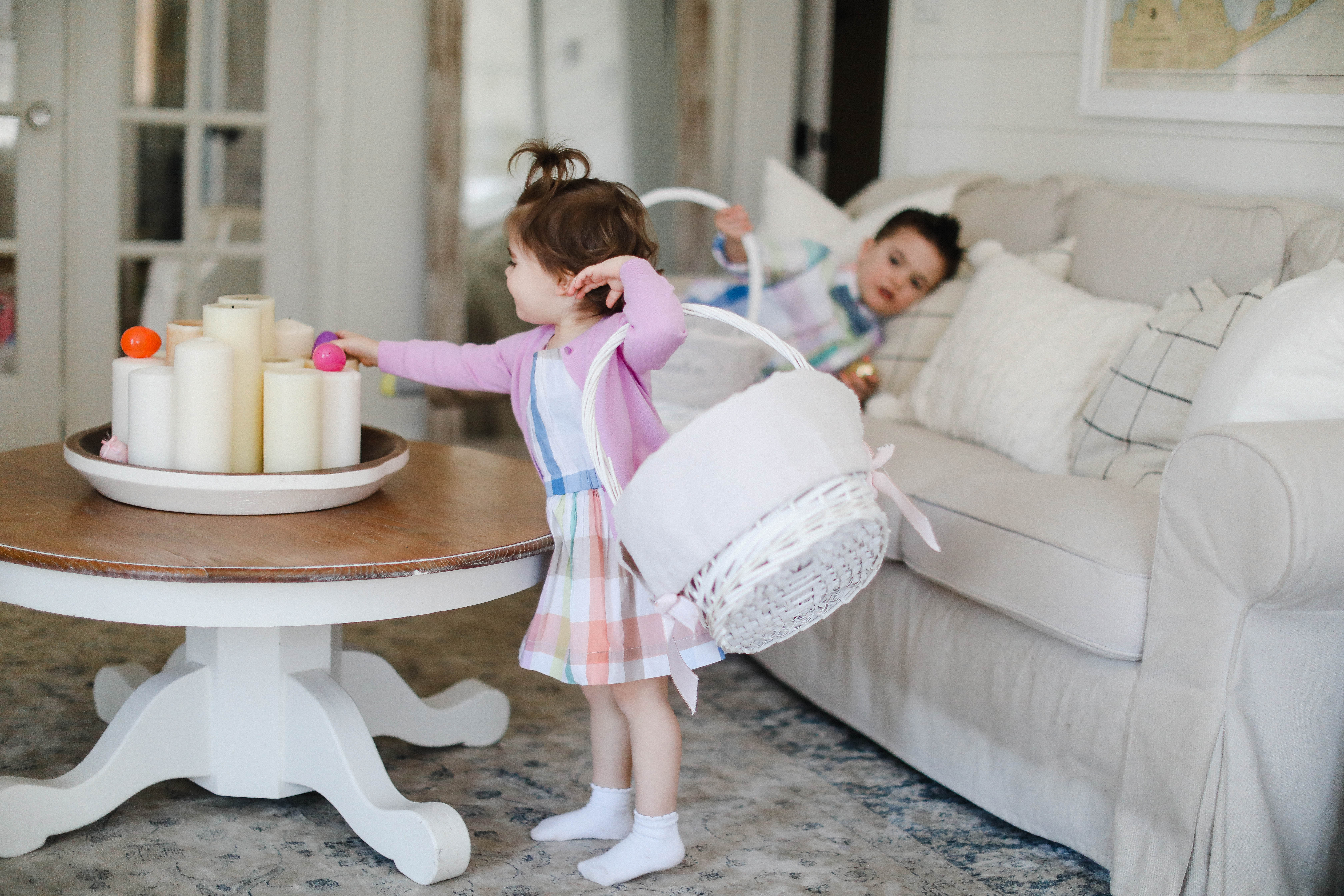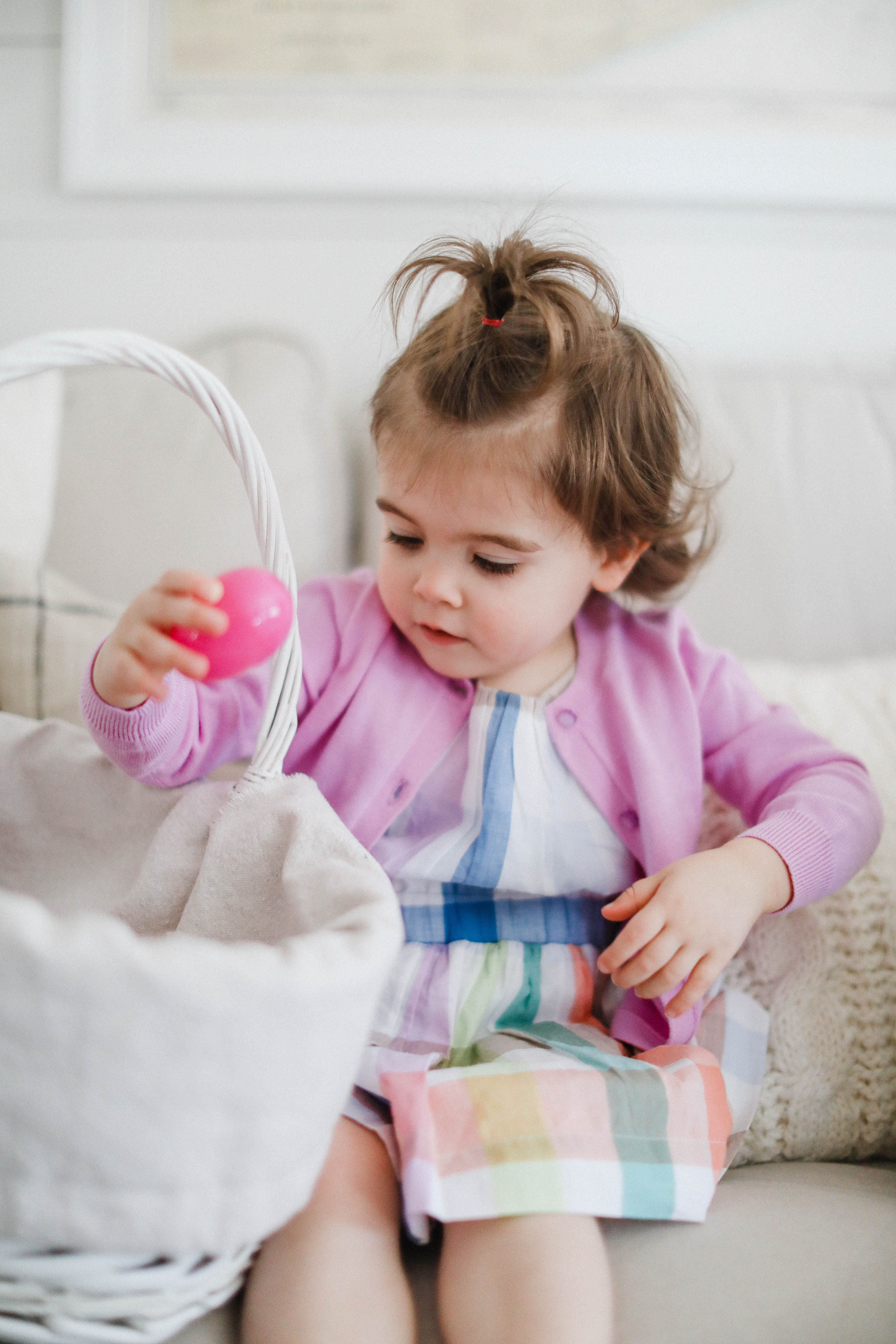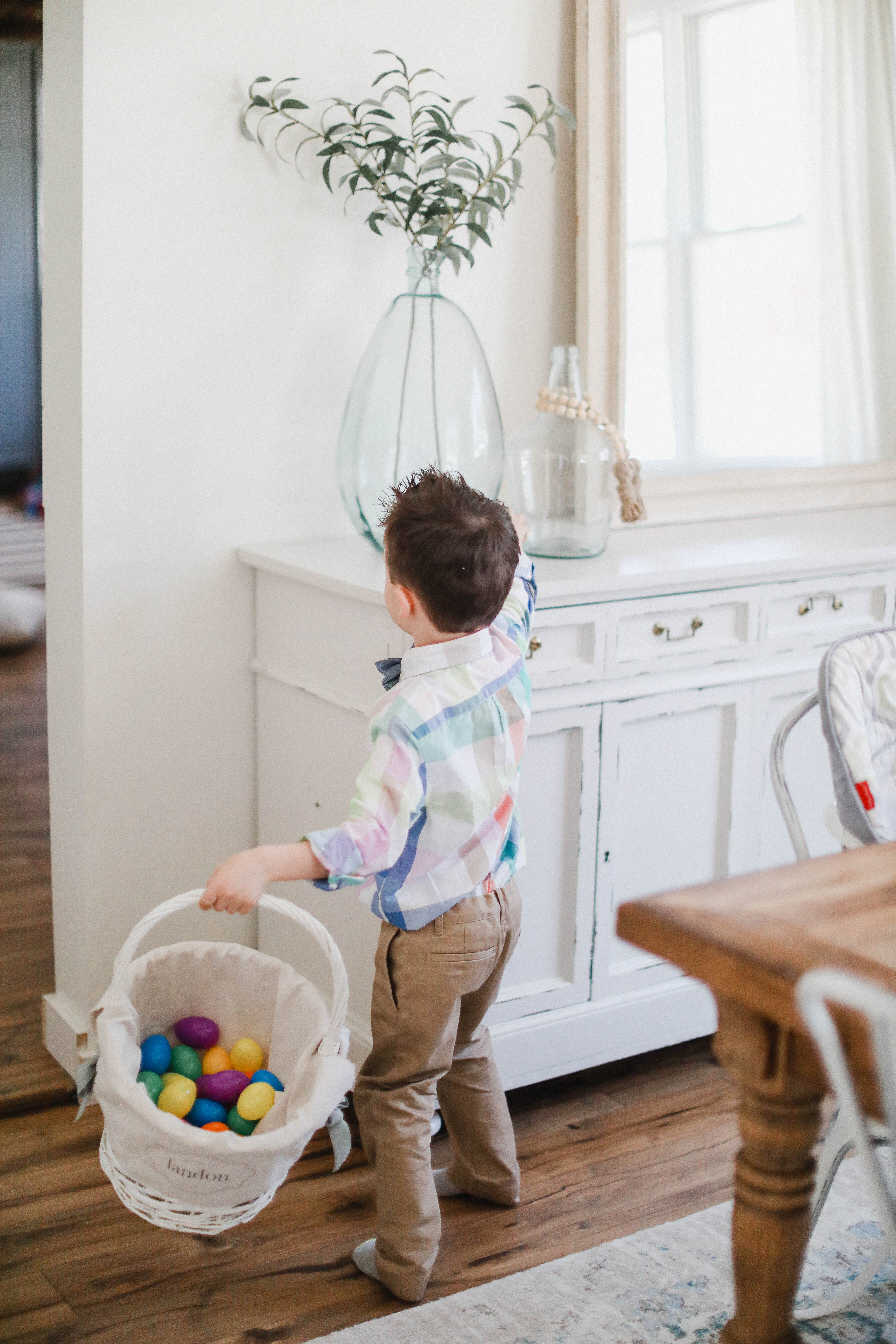 I was pleased to see J.Crew Factory had the same adorable print in a shirt for toddler boys, too. I usually stick to something a little less vibrant for Landon, but I absolutely LOVE how the two of them look in matching outfits! I couldn't help but add this chambray bowtie to top it off. The khaki trousers were not only perfect for this outfit, but a great addition to his wardrobe. He's growing like a weed, and all of his old pants are suddenly becoming too short! I like how these have an adjustable waist, too.
LANDON'S OUTFIT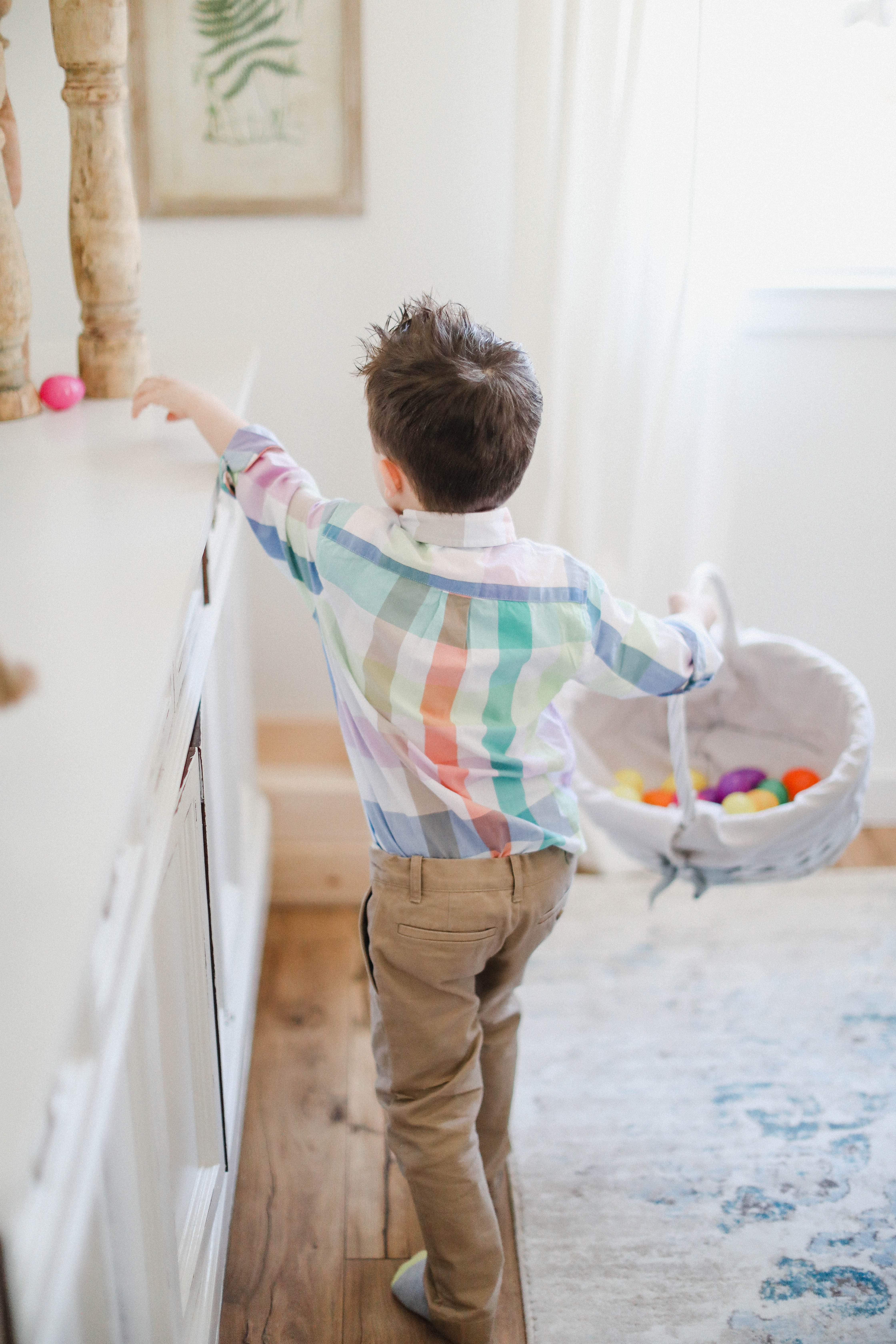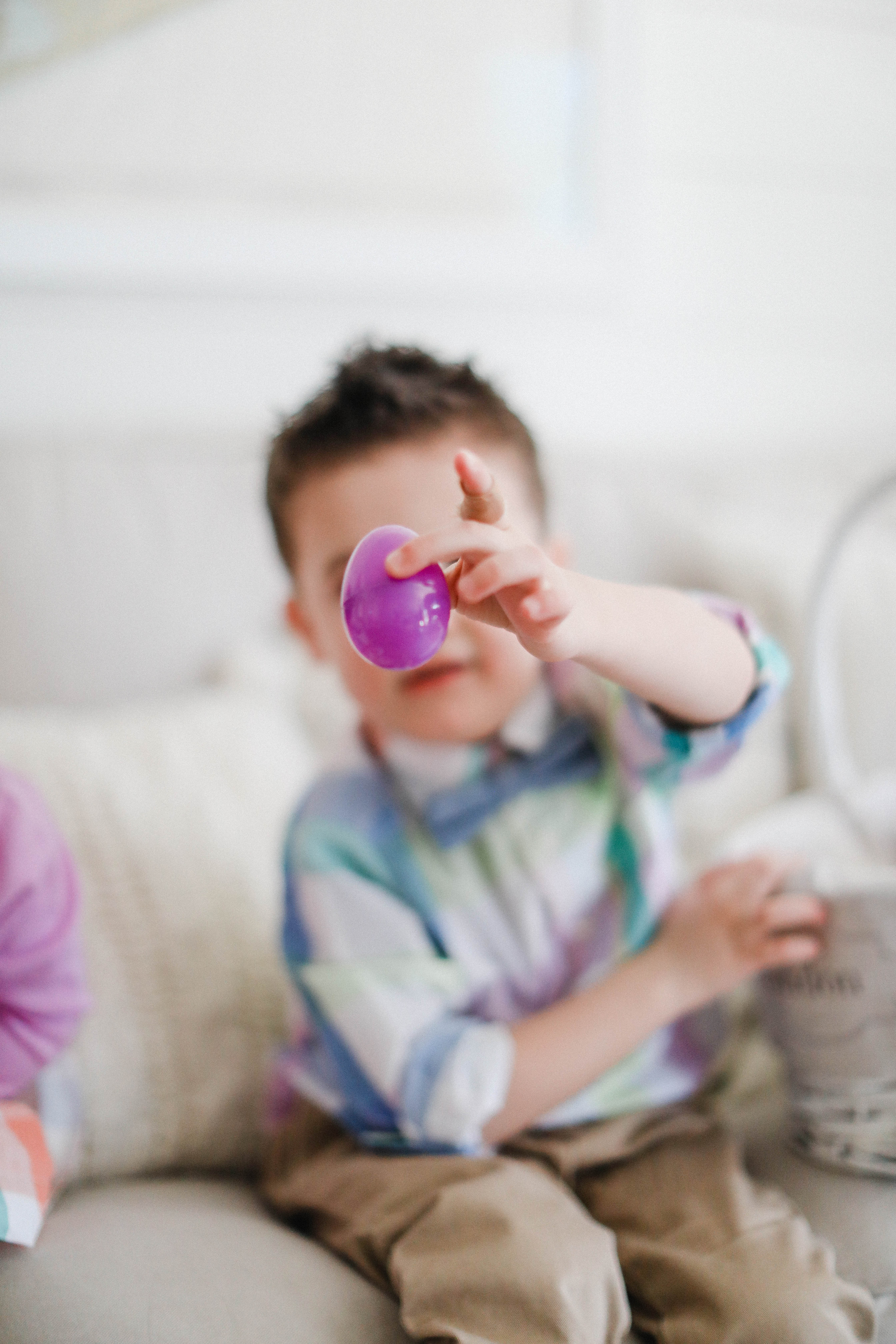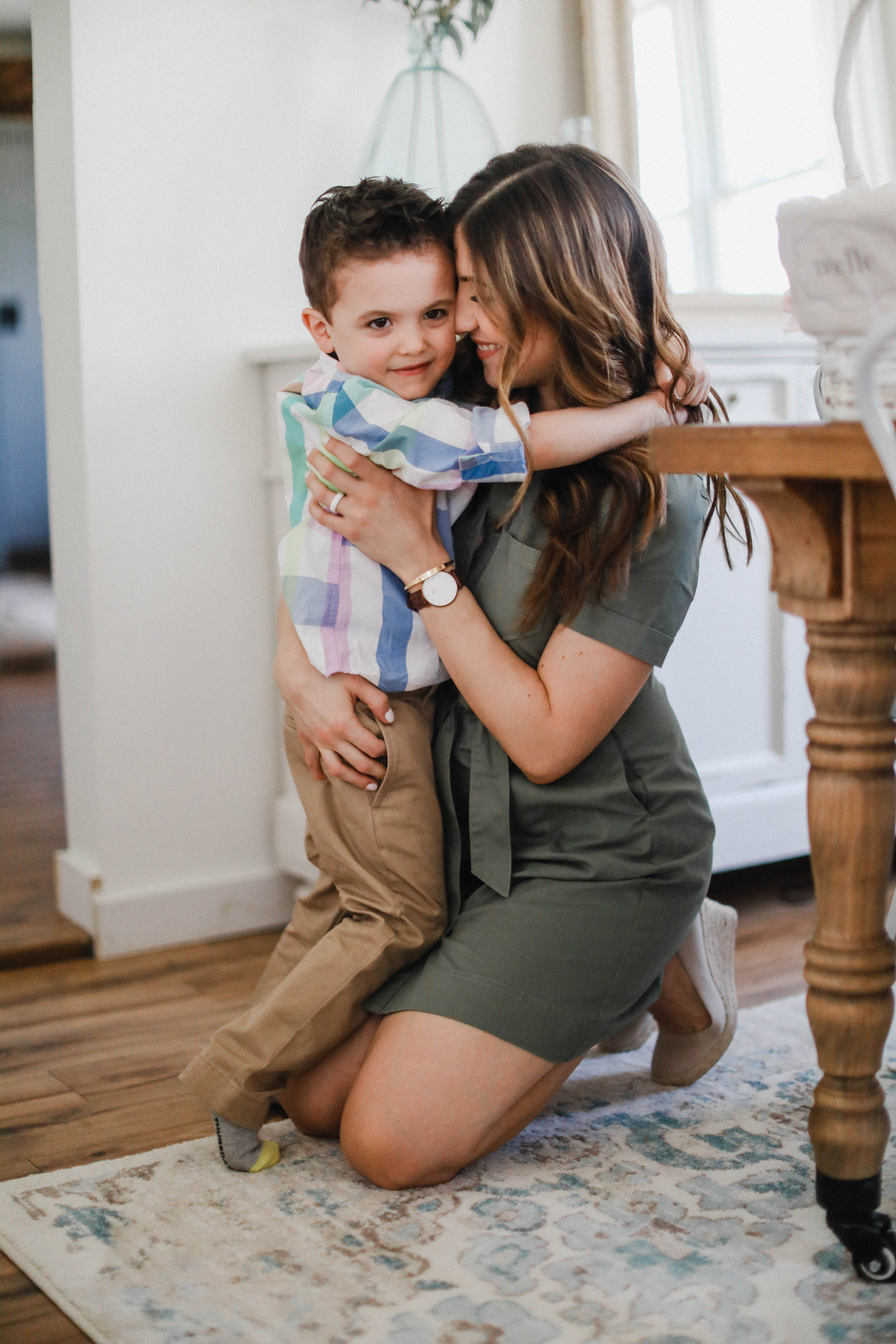 Since I'm nursing Austin (who was asleep when we took these photos…and I was not about to wake him, haha!), I'm always thinking about "easy access." That's what I love about this button down dress from J.Crew Factory. It's incredibly easy to nurse in, and it's super flattering for a postpartum body. I paired it with these simple espadrille wedges that are incredibly versatile and can be worn with ANY outfit. They're comfortable too! I prefer wedges over heels for that reason. I also styled this dress with these simple tortoise shell earrings and gold cuff.
MY OUTFIT
Dress / Shoes / Earrings / Bracelet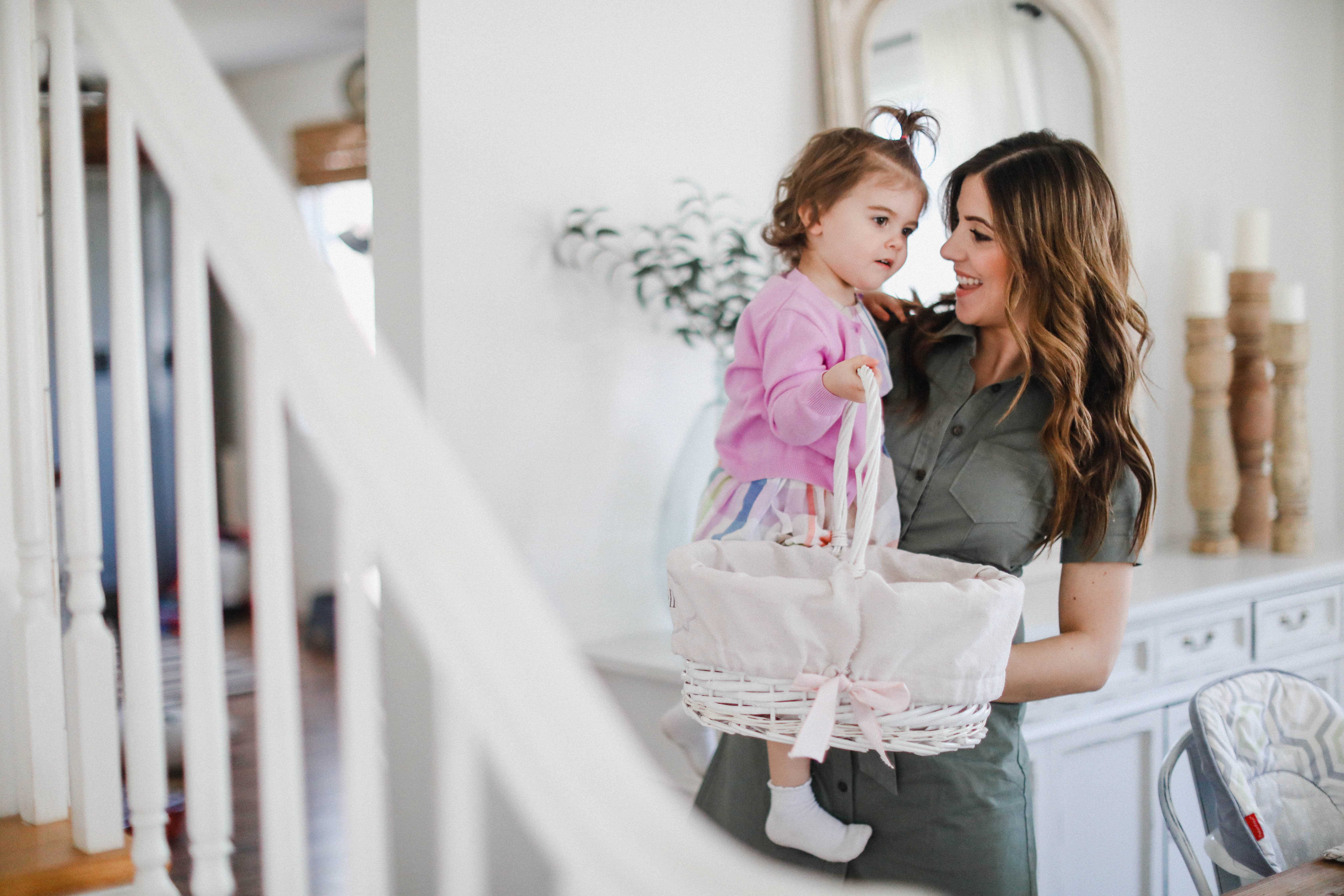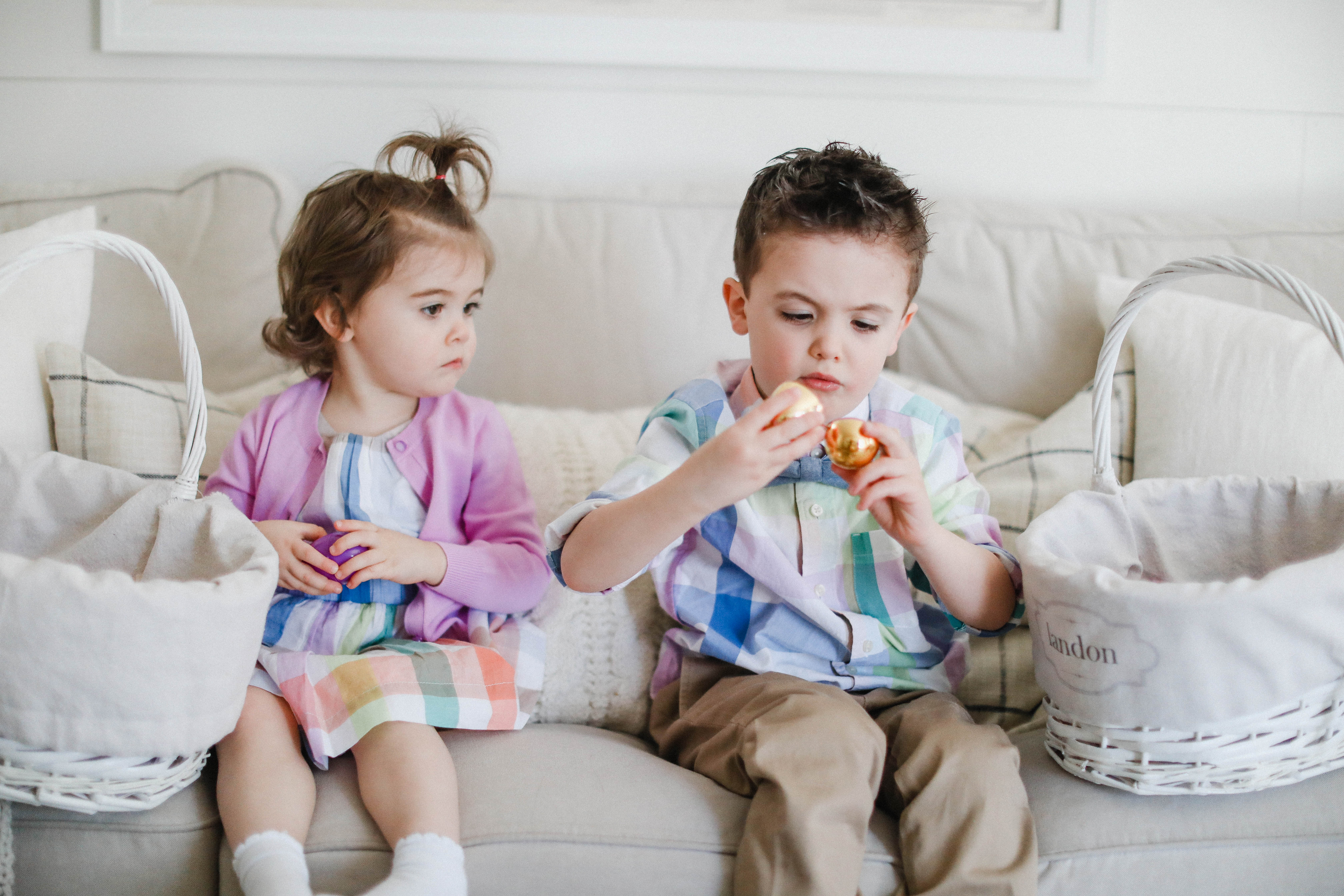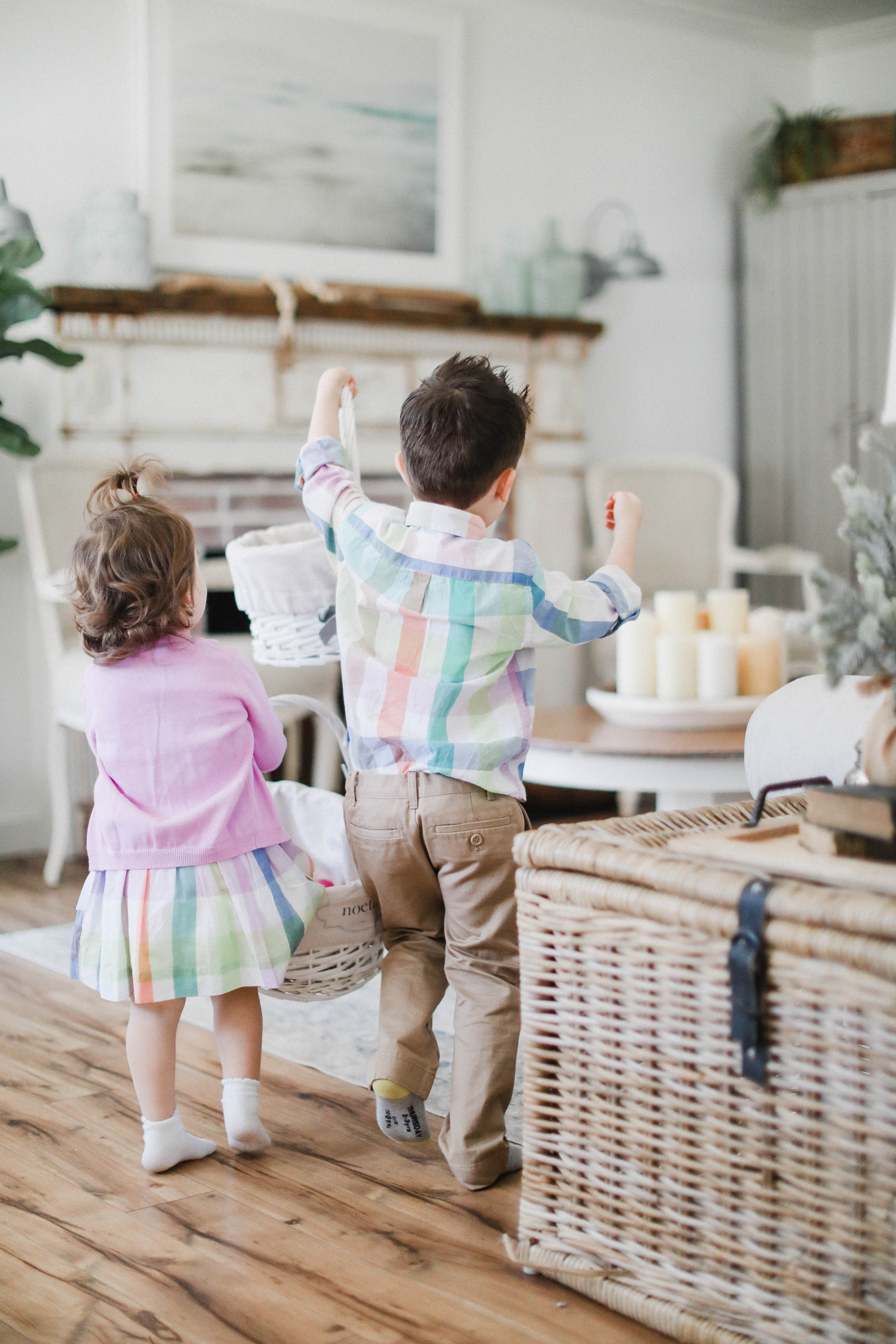 Pat can be VERY picky when it comes to clothing, so I always keep it simple for him. Give the man some khaki pants and a simple button down shirt (untucked and with NO tie…he refuses!) and he's good. I love the variety of shirts J.Crew Factory offers, and I especially love this simple striped linen shirt he chose. It's one he'll not only wear for Easter, but for spring and summer date nights and family photo shoots as well.
PAT'S OUTFIT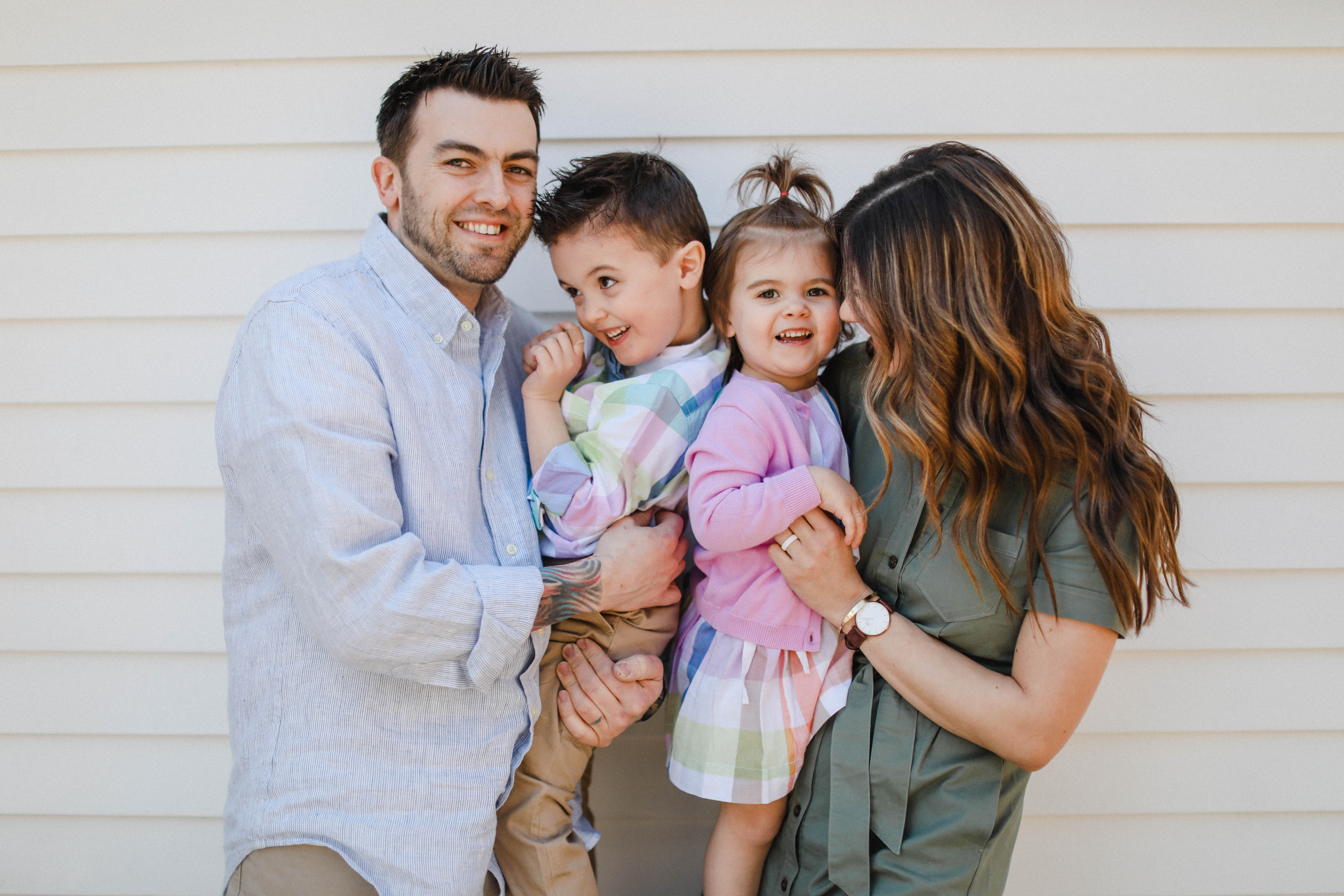 When looking for the perfect family Easter outfit, or any family outfits for that matter, keep the theme cohesive! Find one item you really love (in this case, it was Noelle's dress) and build off of that. The green of my dress and the blue and white of Pat's shirt play into the pattern that Landon and Noelle are both wearing. Our outfits compliment each other without overpowering each other! Mind you, we'll most likely be in sweatpants and t-shirts on Easter since we are in a chronic sleep deprived state with a newborn…but I'm happy we have these cute outfits to wear in the future!
J.Crew Factory is one of my favorite places to shop for affordable style for the whole family because the quality of clothing is impeccable and they ALWAYS have amazing sales! If we're ever in need of clothing for holidays or special occasions, they're the first place I look because I know I can get them at a great price. We are lucky enough to have one local to us, too, which makes it easy for me to shop in a pinch!
Do you dress up for Easter? Tell me in a comment below!