Admittedly, there is one thing I am terrible at. Changing my razor blade. Such a simple task is clearly a difficult feat for me. In the past, I've used the same razor blade to the point where there was no moisture strip and the blades started rusting (embarrassing to admit, I know!). But then I was introduced to Billie, the Best Razor for Women, and it's quite literally changing my shaving experience (and my legs are thanking me!).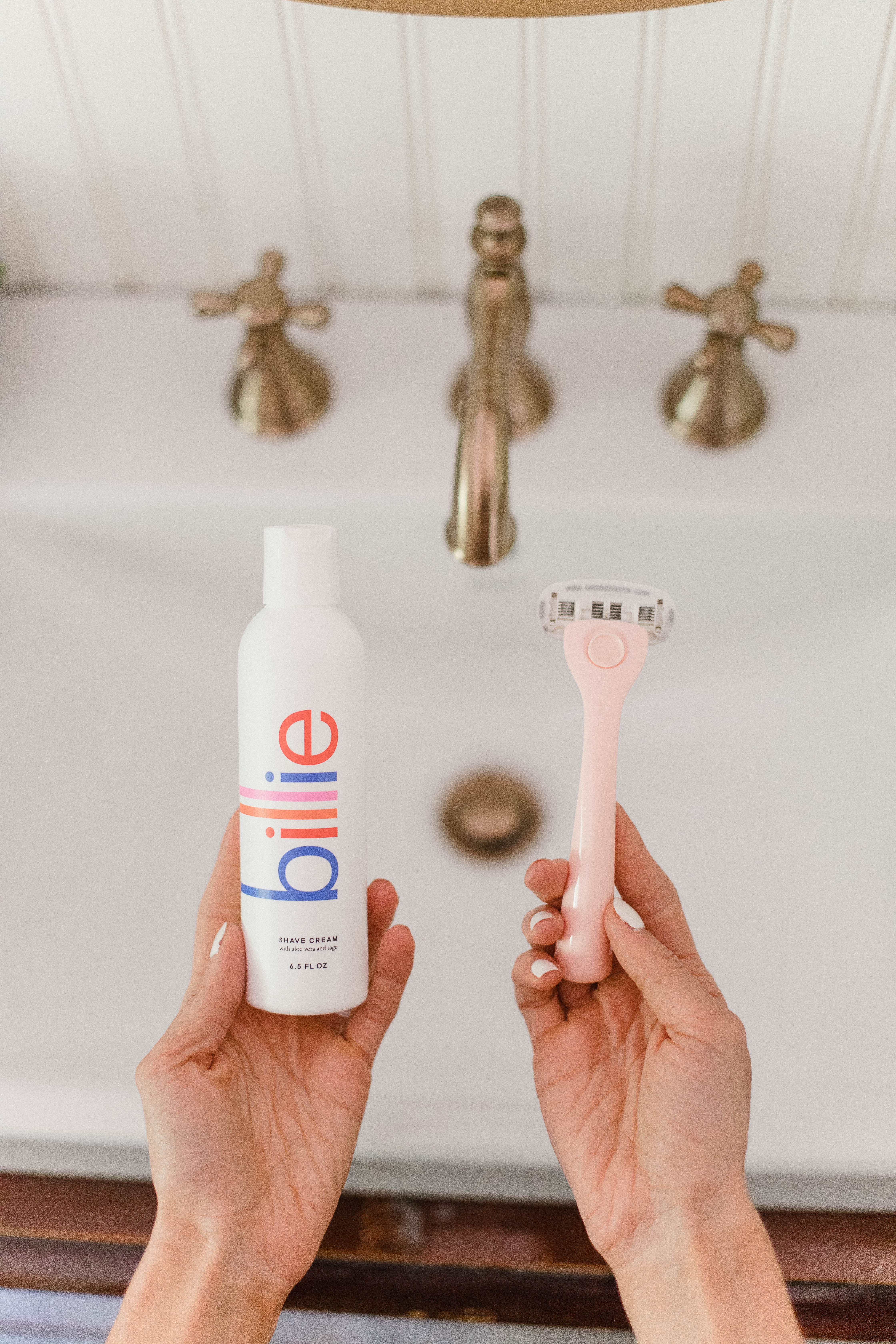 Billie is a shaving company created for women that is INSANELY affordable and high quality. These simple little razors are unlike any I've tried in the past (and I'll admit – I used to buy men's razors!). The minimalistic, ergonomic design is perfect for shaving our curvy places, and each razor has 5 sharp blades encased in 360 degrees of charcoal shave soap. It gives me the smoothest shave EVER. They're free of toxins and harmful ingredients, too!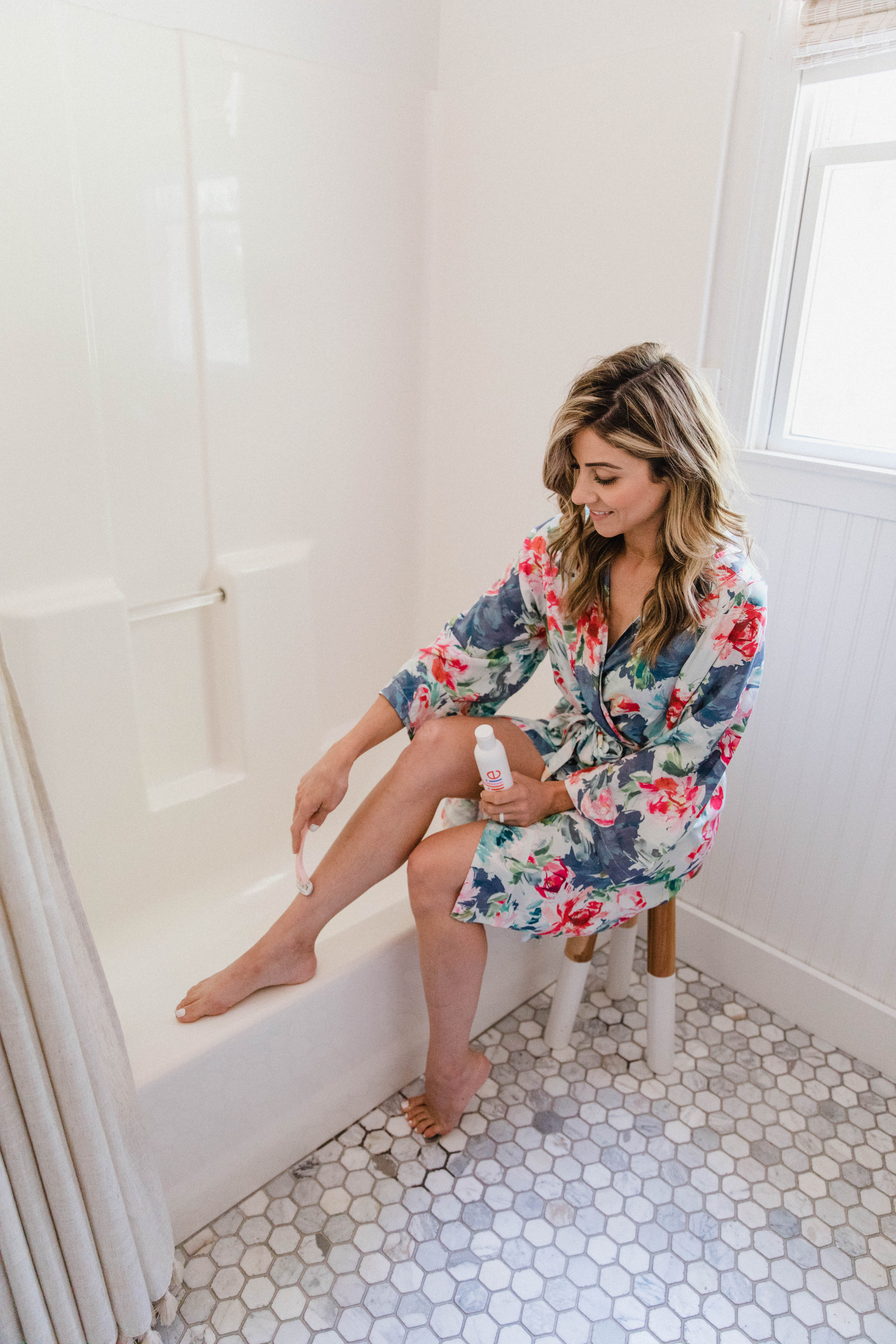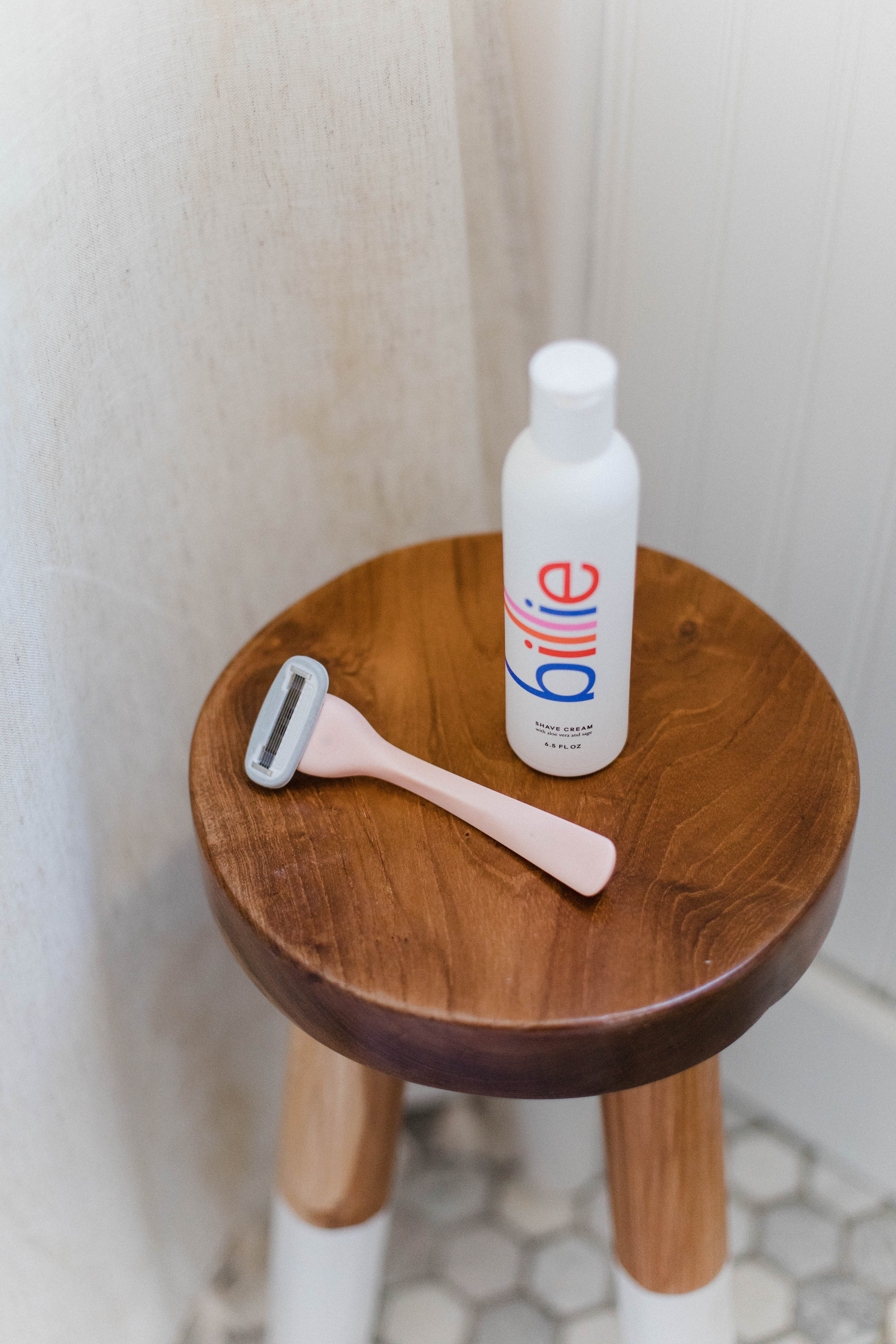 Have you heard of the pink tax? It's the extra amount women are charged for certain products or services for no reason. I'll admit, I had never heard of this before, but it explains why I've been buying men's shaving cream and razors in the past (they're so much cheaper! WHY?!) Billie has priced their razors to be in line with men's subscription razors to drop that pink tax. Their razors are only $9 and free shipping for the starter kit, which includes the Billie handle, a magnetic holder, and 2 5-blade cartridges. And then it's just $9 for 4 cartridges after that! You set up the frequency of delivery based on how often you shave. There's a monthly, every 2 months, and every 3 months option. And you can change frequency at ANY point in time. How amazing is that?! $9 for 4! Guys, I was paying like $25 for 4 before. Talk about a savings!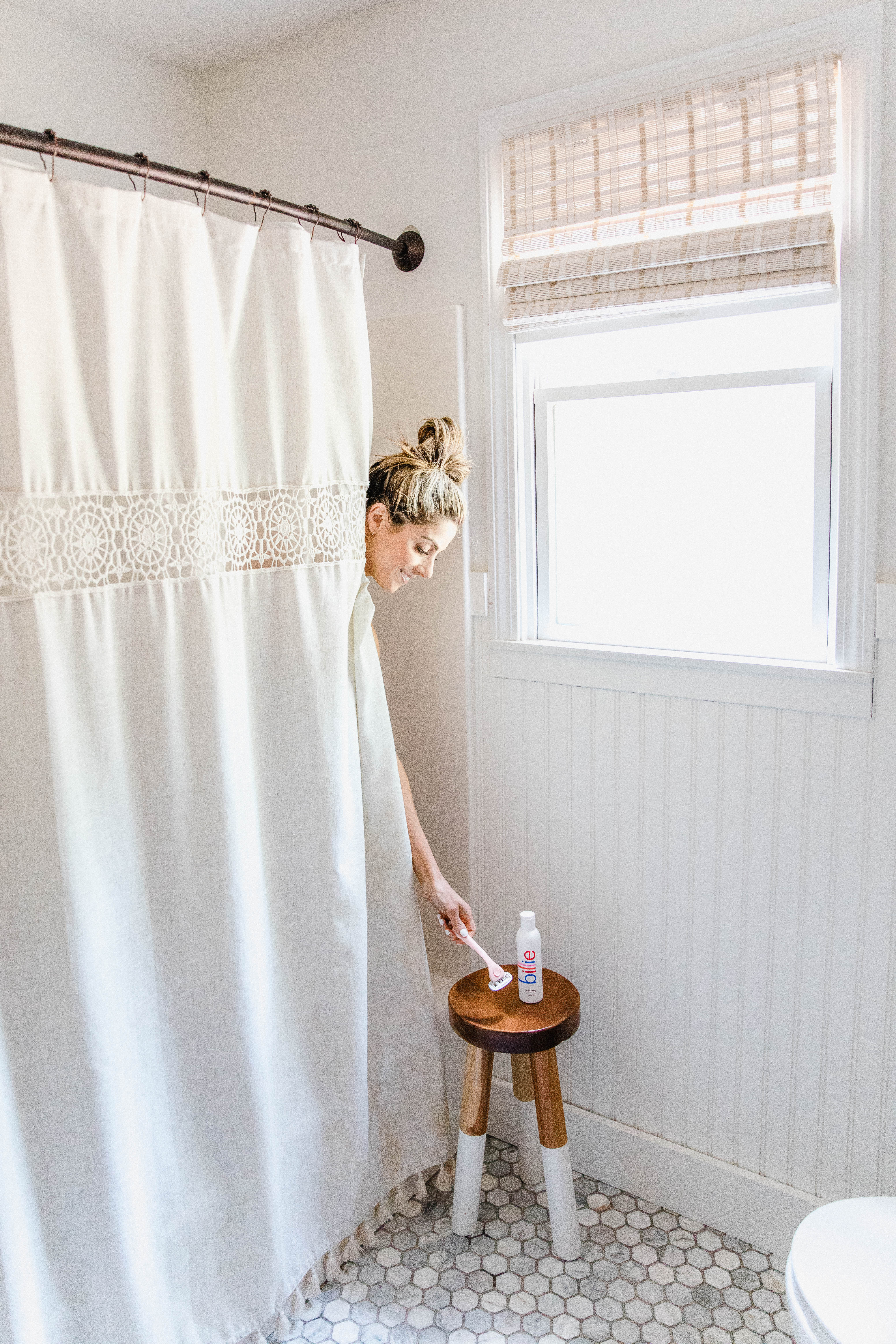 I am so hooked on this razor that I'm never going back! I love that cartridges will be delivered to my doorstep, and it's WAY more affordable than other razors. I also tried The Shave Cream (currently sold out, but hopefully will come back soon), and I love how it leaves my legs feeling nourished and moisturized. It's formulated with natural ingredients, and top rated on EWG too! Billie has a variety of other products as well, including their Dry-Bye Body Lotion and Sudsy Body Wash. I have yet to try these just yet!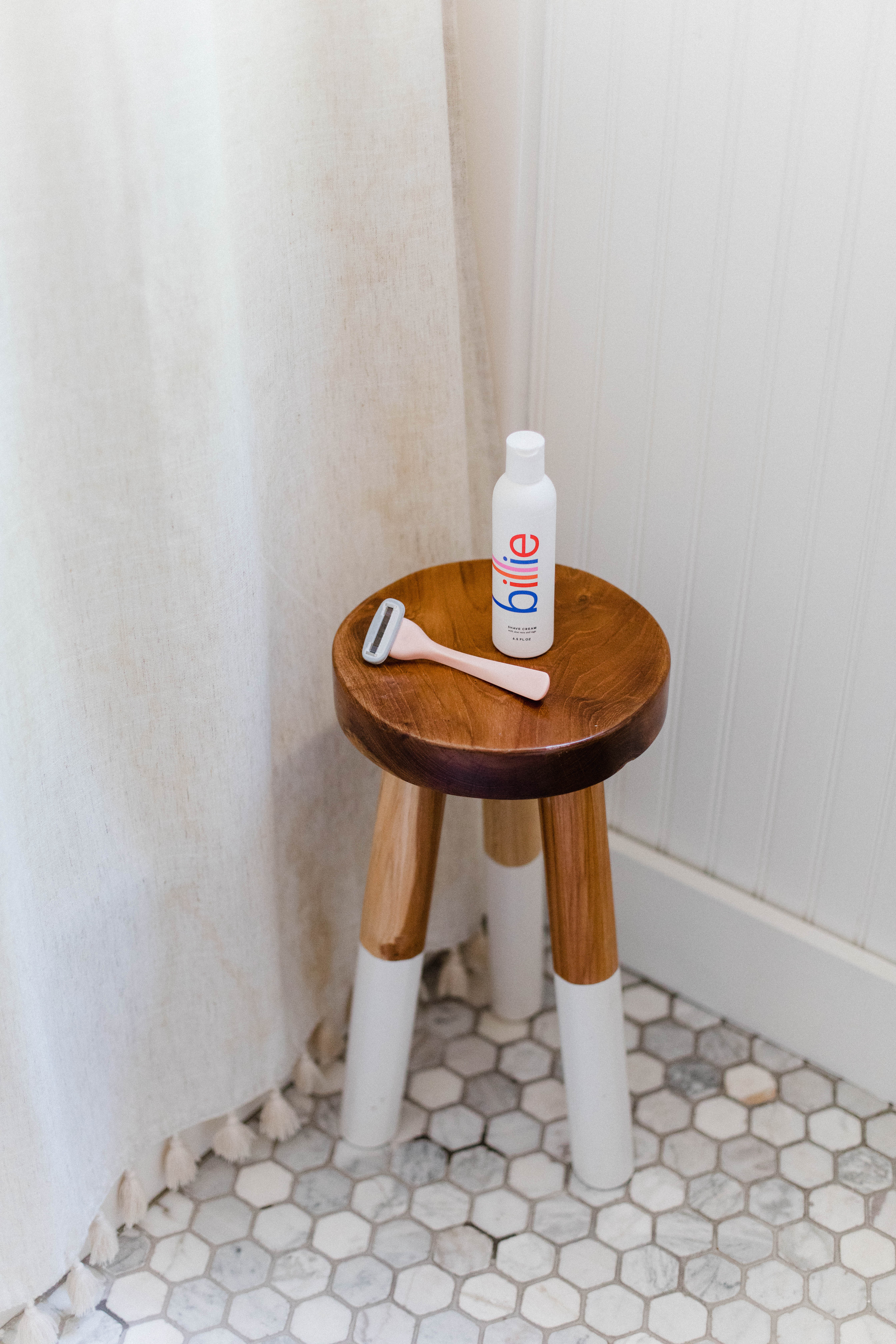 I highly, highly recommend trying Billie out for yourself if you want high quality razors at an affordable price! My legs and armpits have been significantly happier since switching over 🙂

Thank you to Billie for sponsoring today's post! All thoughts and opinions are, as always, my own.