Hey guys! You know how it is when you're house hunting and you walk into a place that isn't your style? It's tough to envision your own taste in someone else's space. In last week's YouTube video, I showed you guys how we turned our kitchen into our dream kitchen without making any structural changes. I wanted to take some time to explain that here for anyone who missed last week's video! So keep reading as I walk you through how we transformed this traditional style into a modern coastal look without tearing down any walls!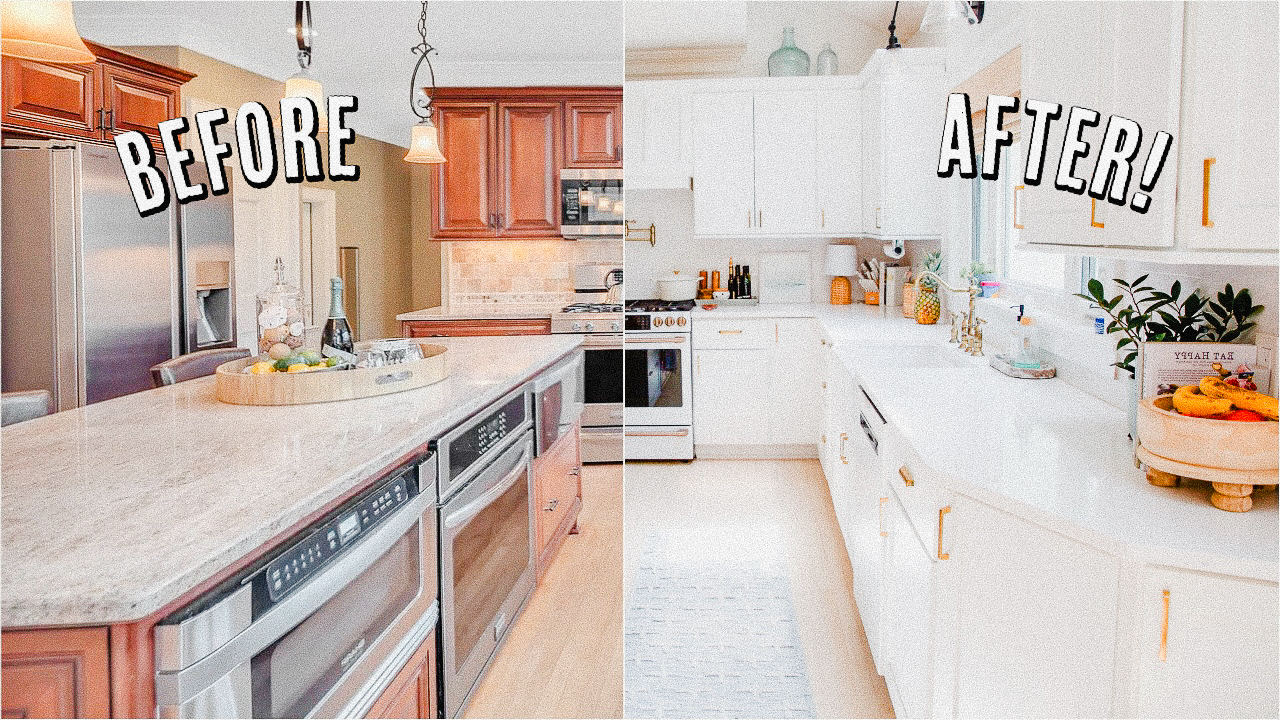 Now, when we first saw this place, we knew we loved the bones even if the previous owner's aesthetic was a 180 from mine. We didn't wanna deal with any major renovations, because who has time for that? So, we had to get creative.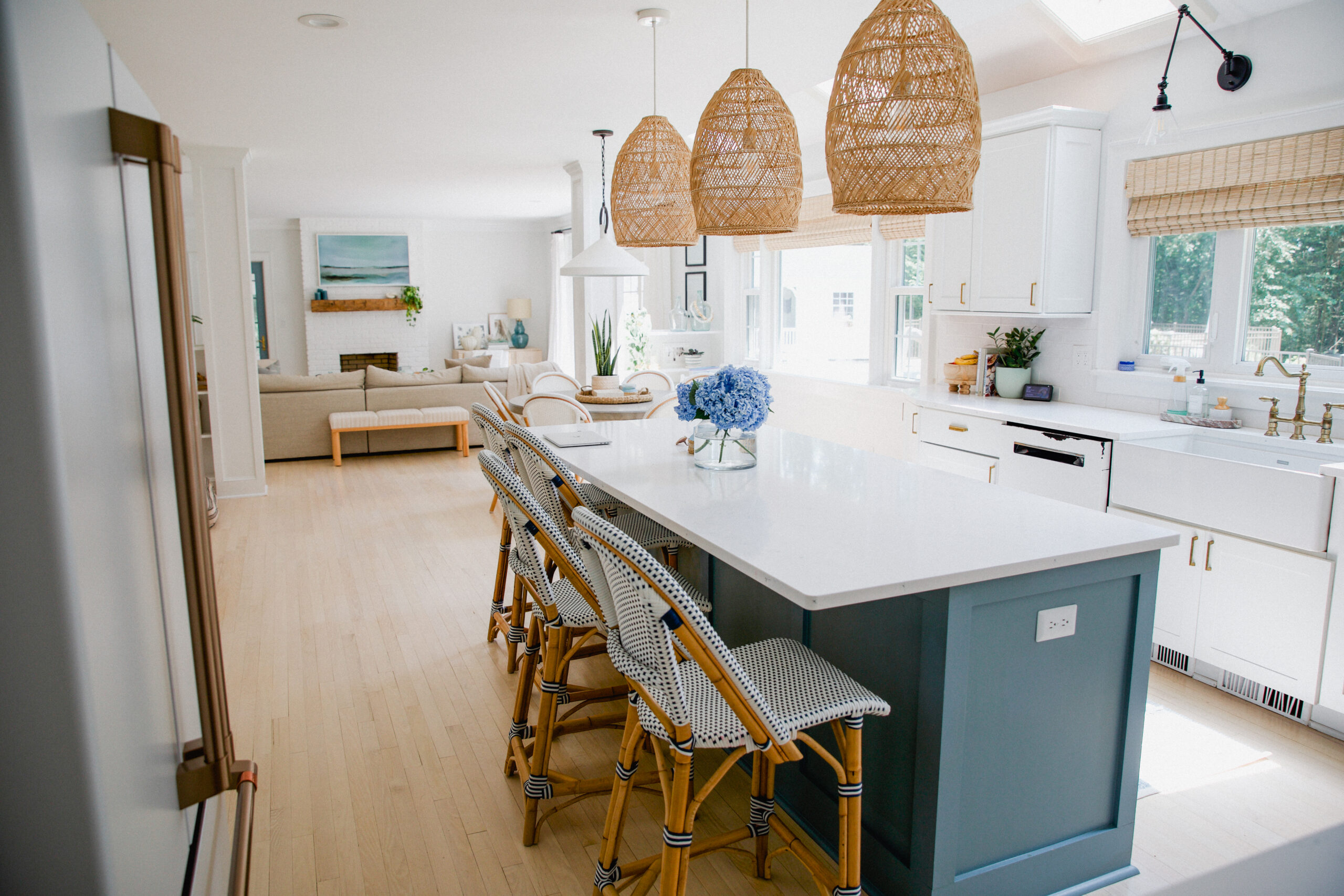 First up, we tackled the floors. Goodbye to that original red oak and hello to something light and airy. Changing the stain made a world of difference, and trust me, it's easier than tearing down a wall. You can read more about our floor transformation in this blog post here.
Next, we had a paint party. The old colors were much more autumnal than what I'd usually go for, so we brightened everything up with a fresh coat of white. That alone transformed the space, and I can't stress enough how important paint can be. Don't let a different color choice scare you away from a potential gem!
Now, let's talk about this layout. It was one of our favorite features, so we didn't wanna mess with the cabinetry too much. Instead, we opted to give the doors a facelift. We said goodbye to the original wood and hello to a sleek and modern shaker style. We painted everything white to keep it bright, and let me tell you, it did wonders!
We also upgraded the countertops to a gorgeous white quartz, because why not? Structural changes? Who needs 'em! We made all these changes over time, so don't think we went crazy in one weekend.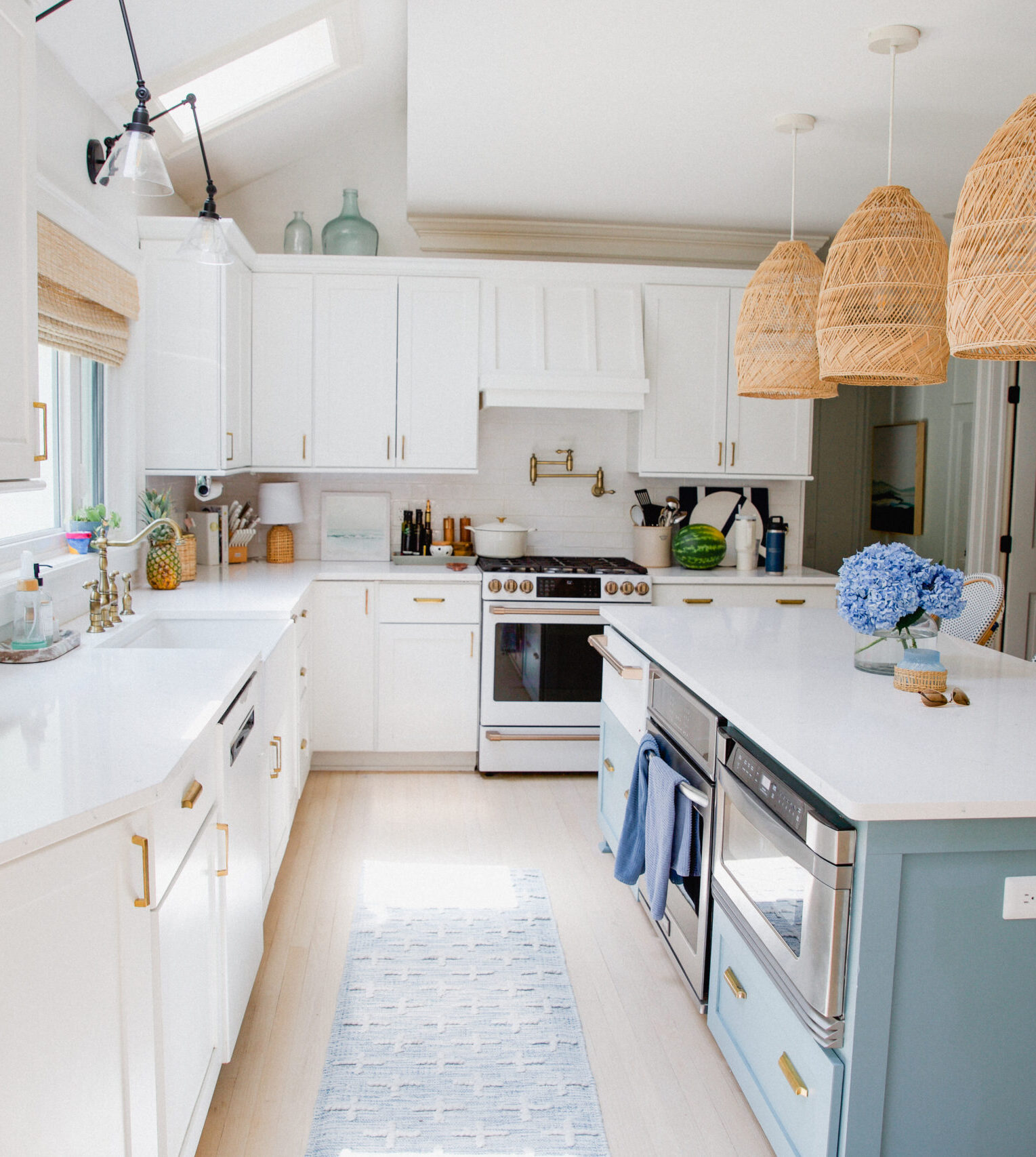 Now, let's talk about appliances. We gradually updated them to match my vision. I went with the Cafe appliances, which I'd had my eye on for a while, in white and gold because I adore them. We didn't alter the layout at all, so it was an easy transition into new appliances!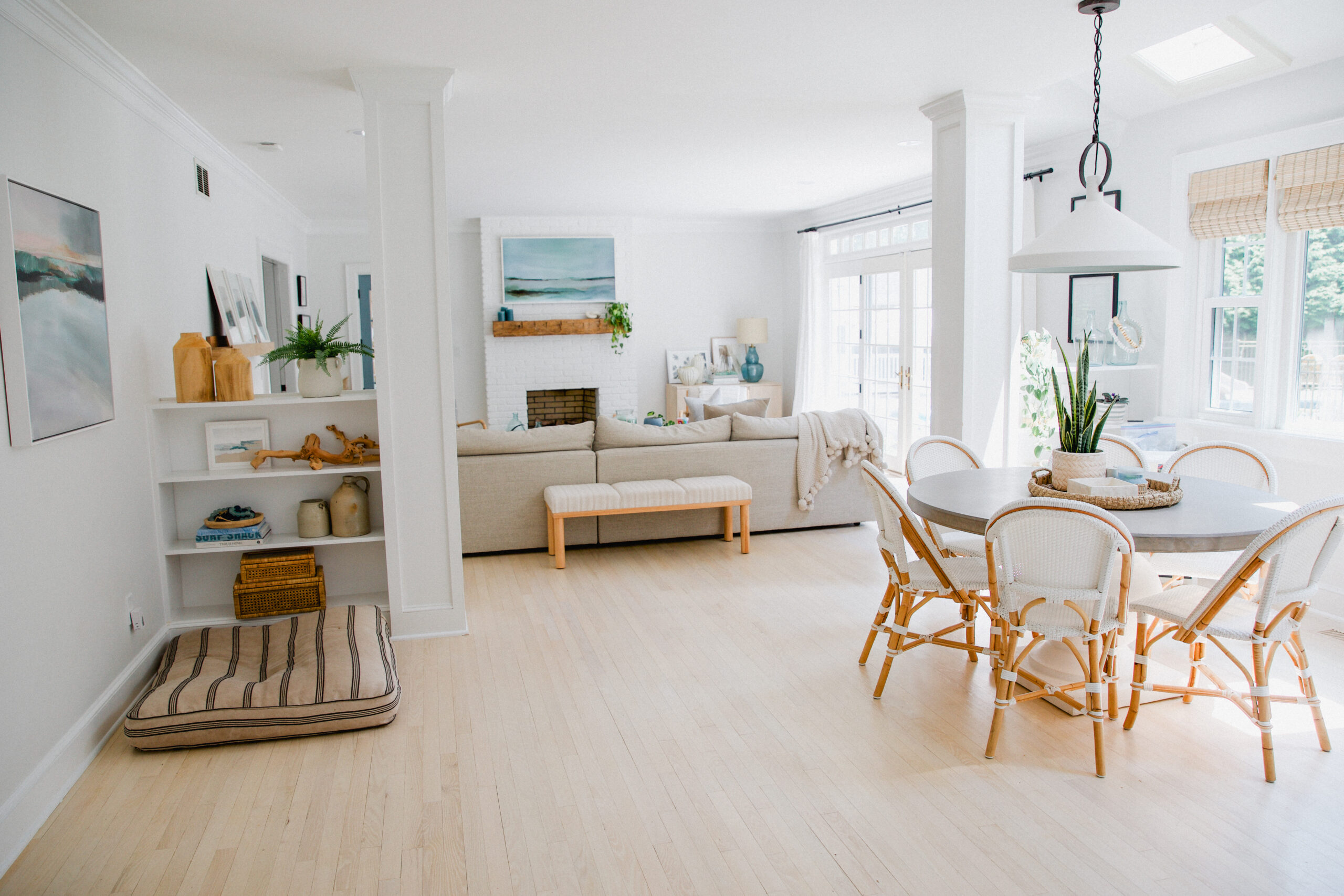 Now, the previous owners had a round table in the dining space, but when we first moved in we kept our rectangle one. Recently though, we switched over to a round table and it's made such a difference! It really helps the open concept feel cohesive rather than fragmented. We do have a formal dining room, but we rarely use it. So it's important for us to feel good in this eating space. We also replaced light fixtures and window appendages which really made a huge aesthetic difference without breaking the bank.
The key here is to envision your aesthetic while still appreciating the existing bones of the house. With a little paint, new furniture, and some stylish touches, you can transform any room without knocking down walls. So forget about those HGTV shows that make it seem like a major undertaking. It's all about the simple changes that pack a big impact.
If you enjoyed this, let me know in the comments. I could turn this into a series and show you how we made aesthetic changes in other rooms. Stay tuned!