Our first experience with the British Virgin Islands (or BVIs for short) was on our honeymoon when we stopped at Tortola. I remember commenting on the beauty of the beach we posted up on and saying we'd love to return some day. When we bought our home in St. John, apart of the U.S. Virgin Islands, the BVIs were closed off to international travelers due to the pandemic. Now that they're finally opened back up, we knew we needed to head on over! We had great experiences with Island Roots Charters, and decided to book a full day trip to the British Virgin Islands this past week! In this post I'll include the stops we made – but you can check out our YouTube channel for a full video below!
I told Captain Jason of Island Roots Charters to plan our itinerary for us. I trusted he knew the best spots to go, and I told him to maximize our time in each place (and to tell us when we needed to get moving to see the next spot!). Of course, you don't need to do this. We just wanted to make the most out of our day!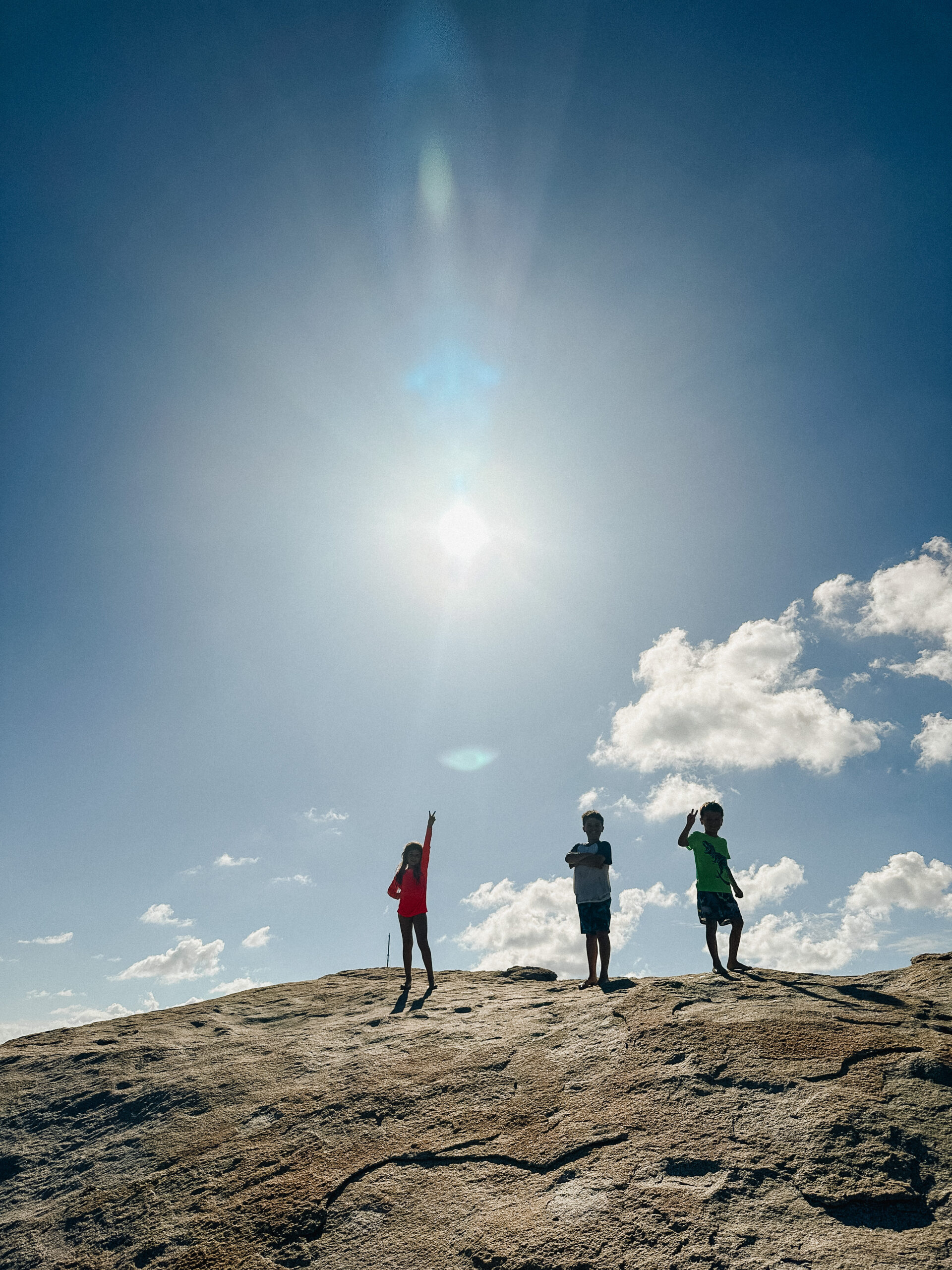 Jost Van Dyke
Our first stop was Jost Van Dyke, where we hung out at Corsairs on the beach while our captain went through all the paperwork needed to enter the BVIs (passports required!). After finishing our coffee (and a blood Mary for my mom!), we ventured down the beach a little and hung out in the water until our boat made it's way over to pick us up. Then we headed over to Soggy Dollar Bar! There are quite a few places to check out right along White Bay, but Soggy Dollar Bar was a MUST see for me – and I'm so glad we did! We could've hung out there all day. They had beach games, a bar, food, a gift shop (which we naturally spent money in), and was just an overall laid back vibe. We had some Painkillers and waded in the water soaking up rays for a bit before heading out to our next stop. We will 1000% be back to Soggy Dollar Bar – I feel it's one of those places everyone talks about and is right about! Highly recommend!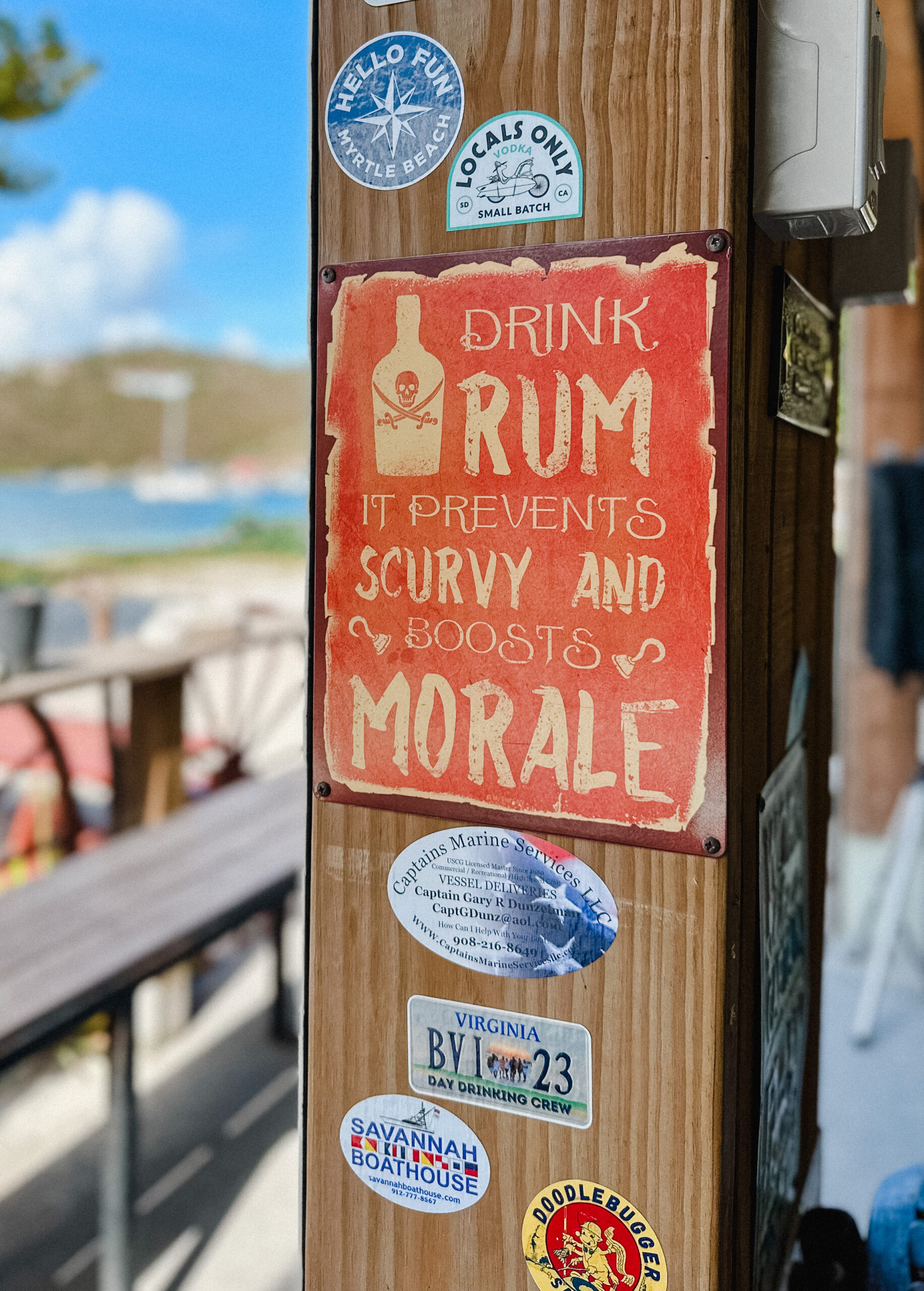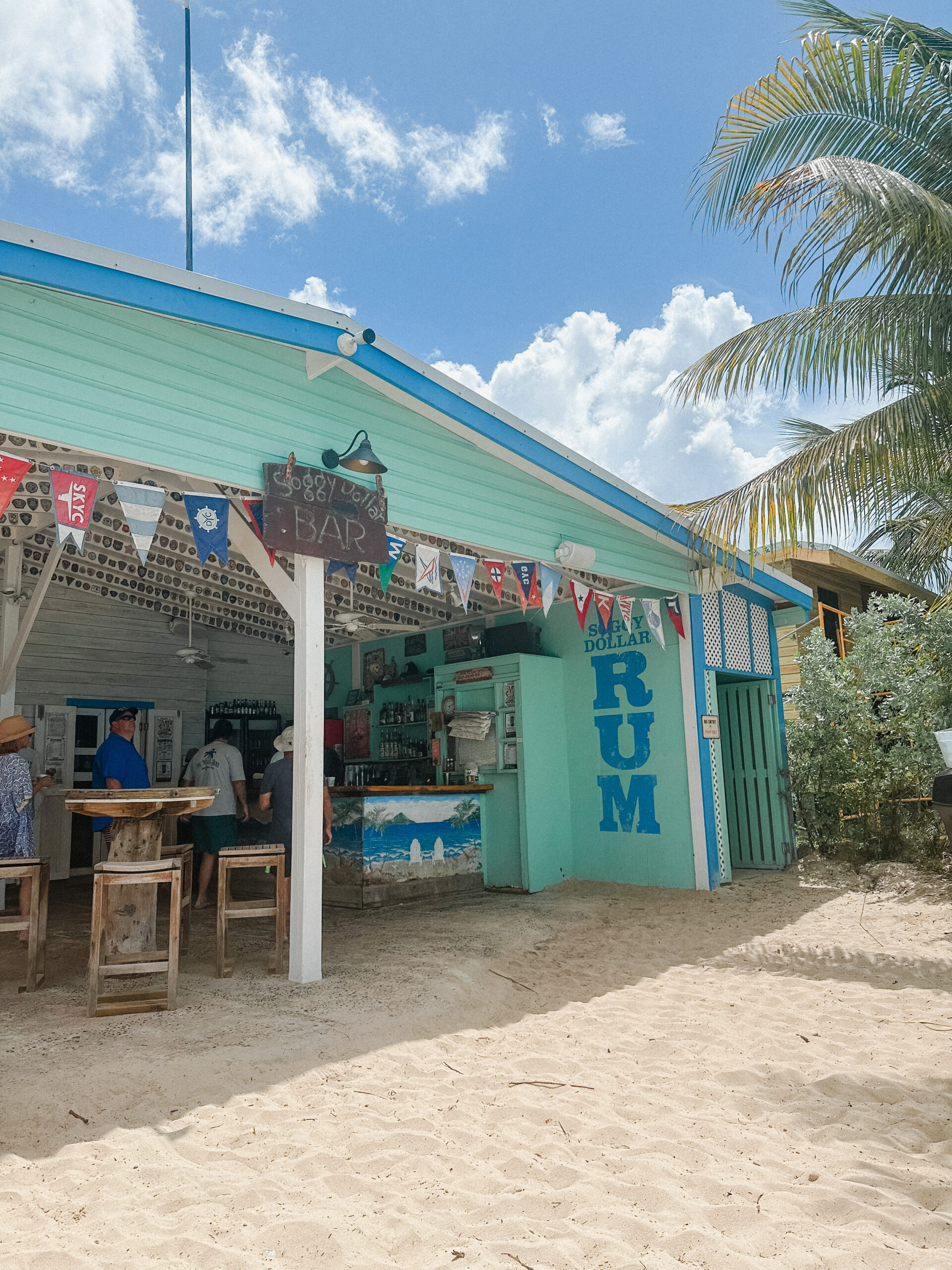 Sandy Spit
Next stop – Sandy Spit! This little uninhabited island changes shape every day. It's super small (you can literally walk the whole island in minutes) but it's beautiful, quiet, and tranquil. The kids loved exploring the beach, find seashells, seeing hermit crabs, and more. Total deserted island vibes!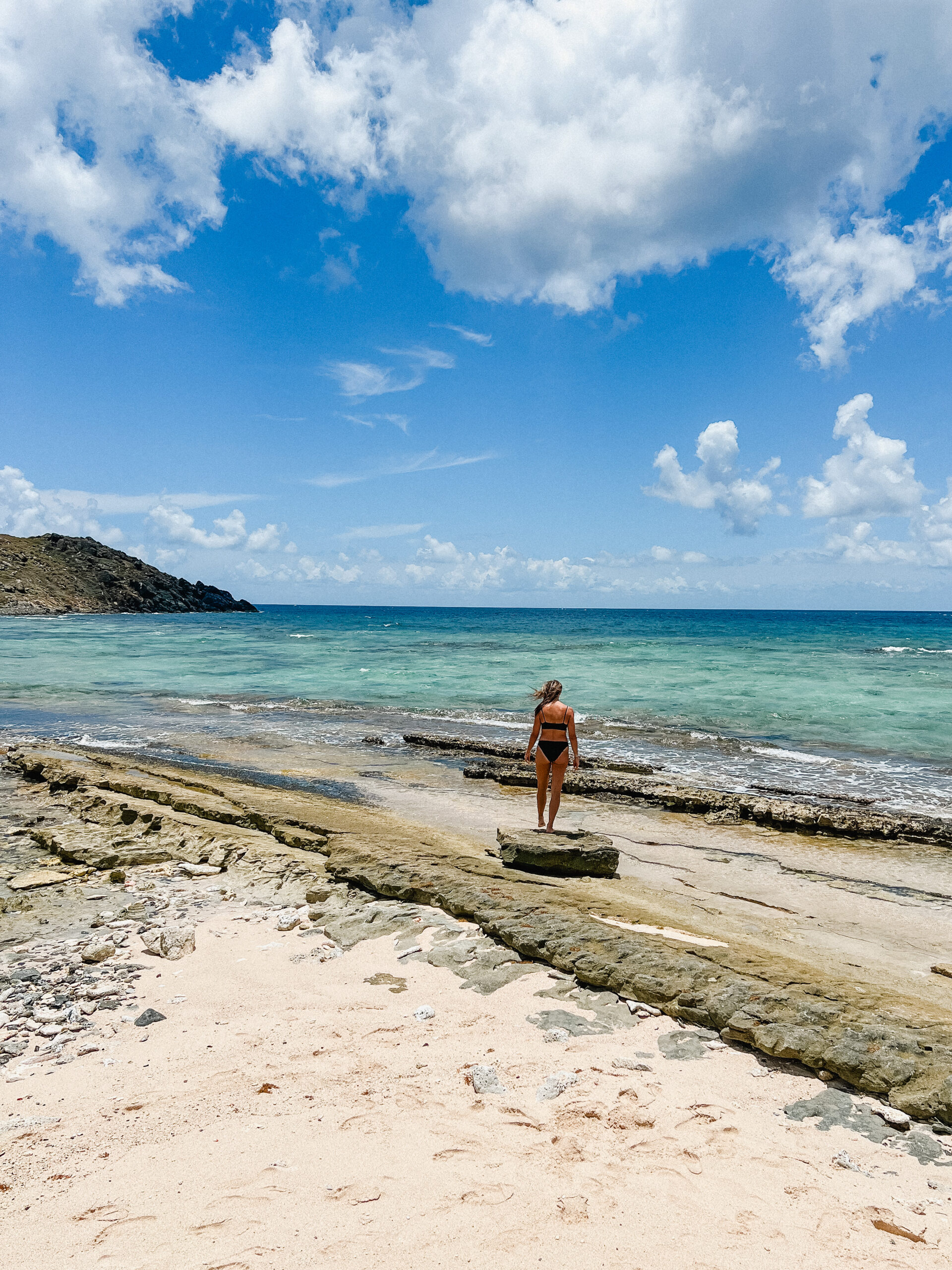 Scrub Island
After Sandy Spit, we ventured over to Scrub Island and had lunch at Scrub Island Resort. This was a nice little mid-day pit stop for food and drinks! They had a great menu (something for everyone!) and the resort itself was really beautiful. We had picturesque views and a delicious luck before heading back on the boat for our final (and our family's favorite!) stop of the day!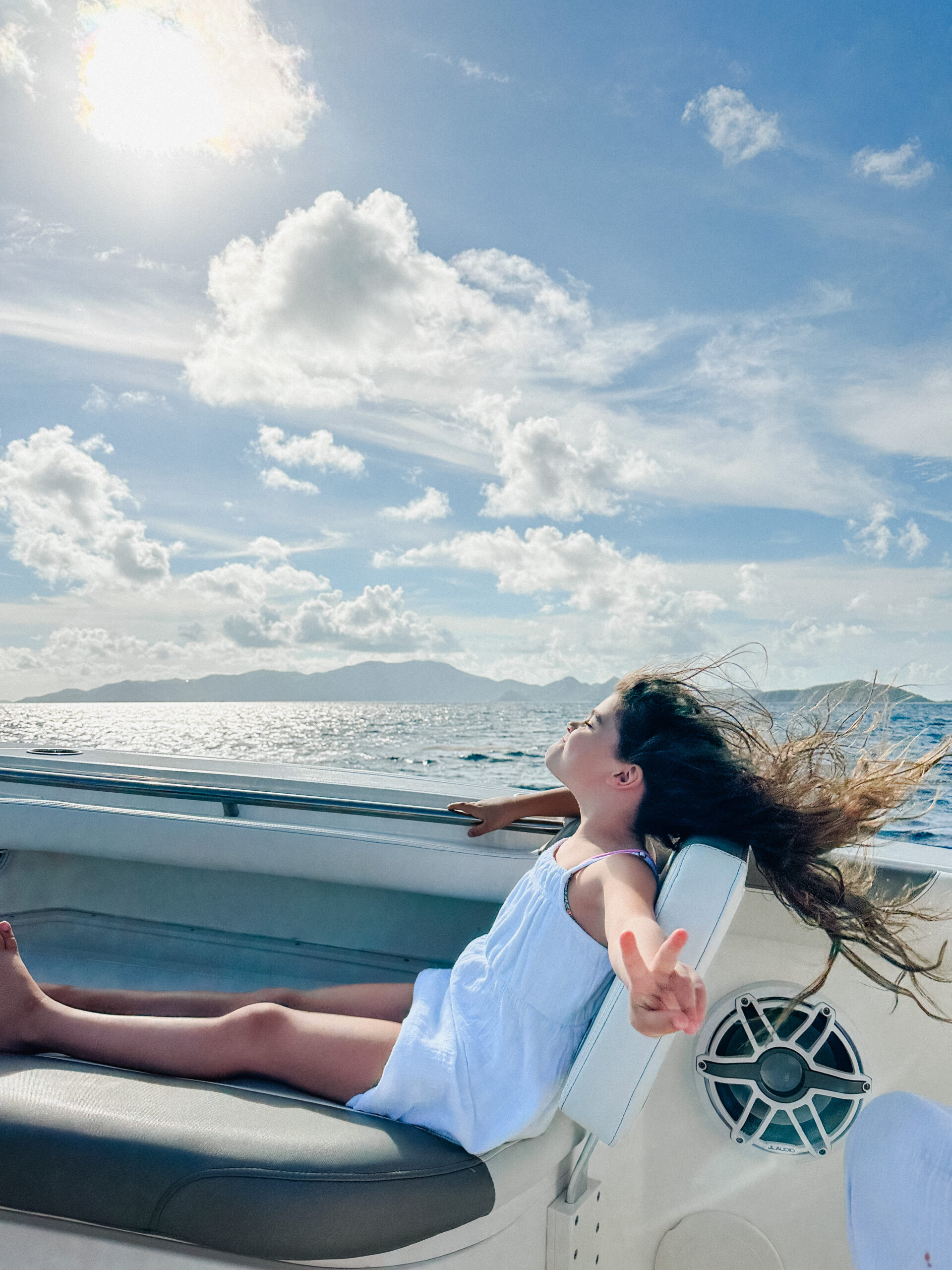 Virgin Gorda
Our last stop of the day was The Baths at Virgin Gorda – something I've been wanting to see for a very long time. The Baths are formed by underwater volcanic eruptions – it's all volcanic rock and boulders. There are amazing tunnels, arches, tidal pools, and grottoes to explore. My kids got a history lesson and an adventure at the same time! We were scaling some rocks, wading in the pools, squeezing through tight spaces – it was like a playground for the kids and one of my favorite experiences of all time.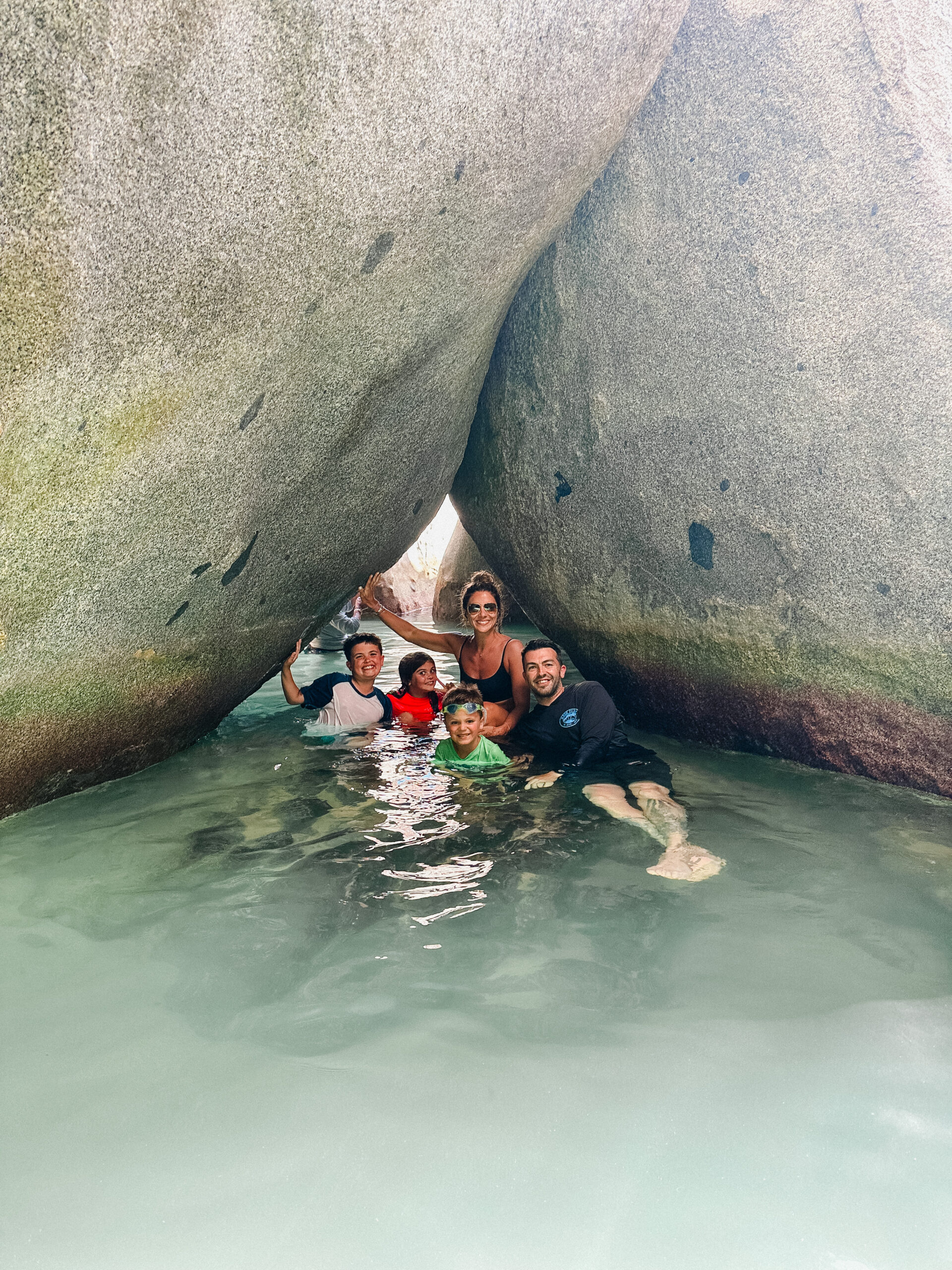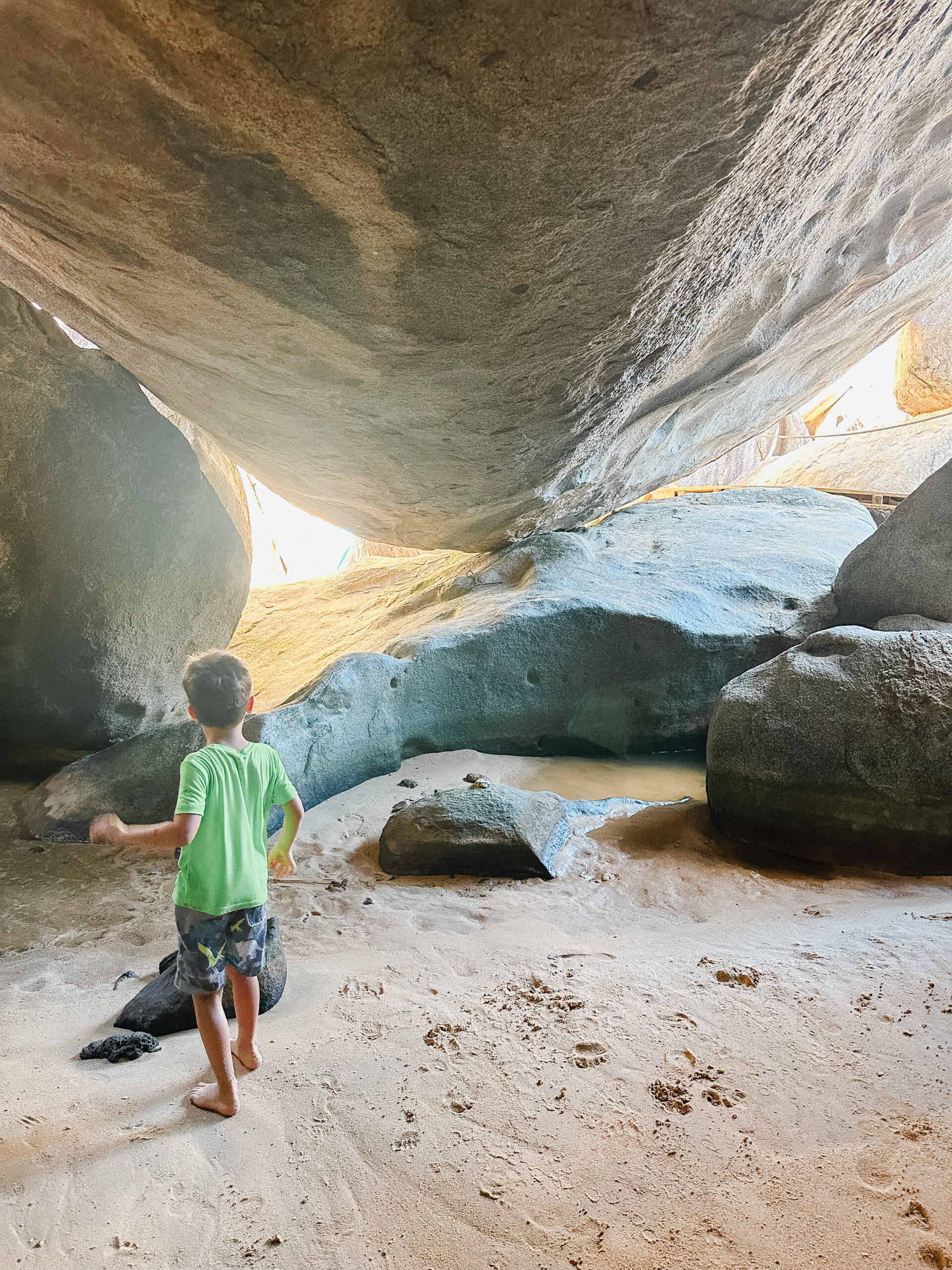 One thing to note – we did have to swim in! We anchored the boat as close at they allow, and then you swim to shore. Island Roots has all the supplies needed (life vests, noodles, snorkel equipment) so we were fully prepared. Again, it was an adventure, and one we all loved – even my 5 year old! After exploring The Baths, we hung out in Devil's Bay enjoying the afternoon sun. The beach and water are absolutely beautiful.
That's all we had time for this day, but we will definitely be back and make it a priority to stop at the Willy T! And while we're there, I'd love to check out some spots on Norman Island. But that's the best part about the Virgin Islands – there's always more to see! We highly recommend using Island Roots Charters if you're considering a full day trip to the BVIs (or even just a day trip on St. John!). Check out our Youtube video on our day below!