We've been traveling quite a bit lately, so I thought I'd put together a post featuring some of my Favorite Travel Essentials for you! I've been trying out a few new products lately and feel like I've gotten a good handle on what I like and don't like to travel with. Below are some of my must-have products!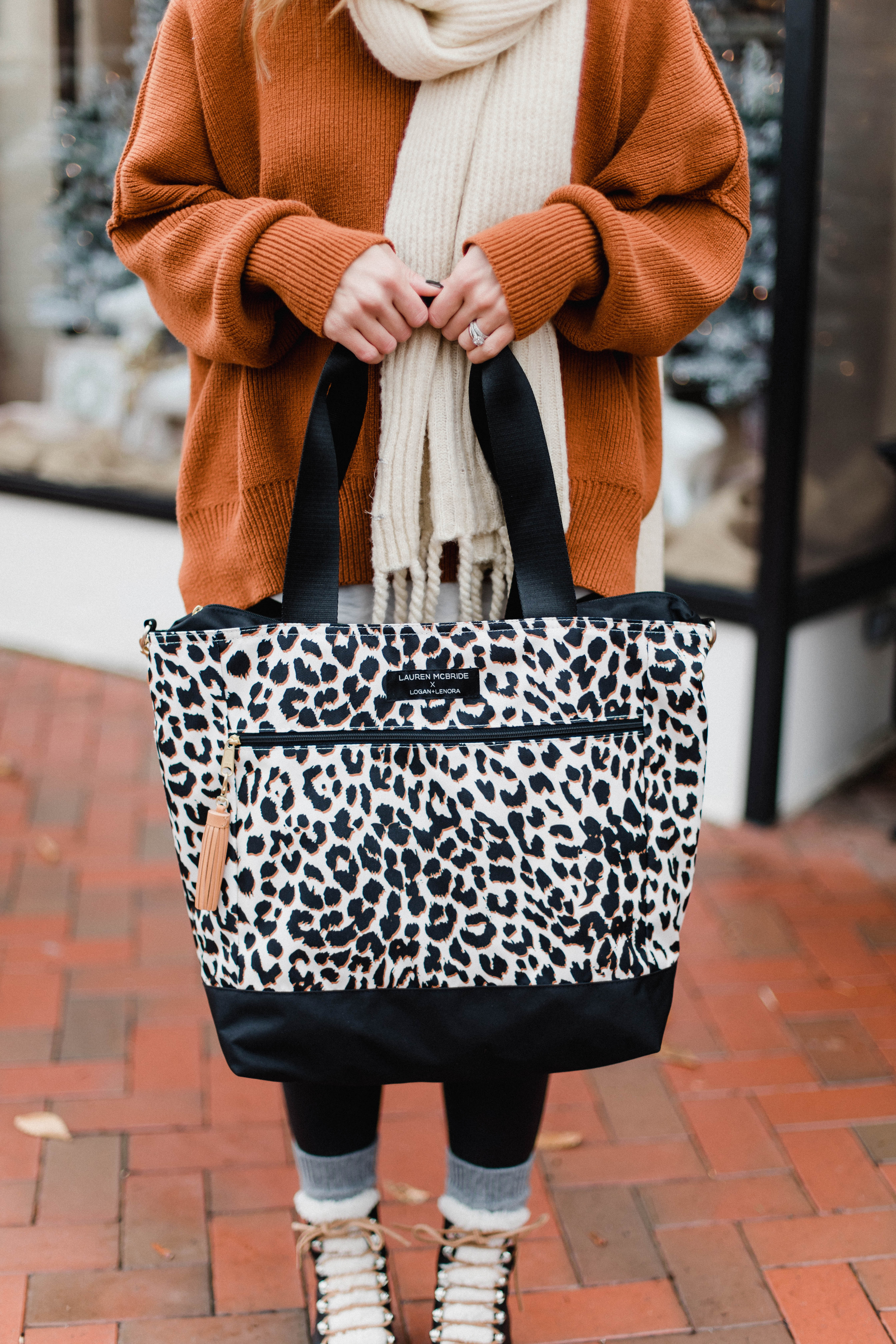 Logan & Lenora Daytripper Bag: Even before I had my collection with Logan & Lenora, I was LOVING their Daytripper or Weekender as a carry on bag! They fit EVERYTHING, are waterproof inside, and machine washable…which mean you can wash the airplane funk off of it, ha! I also like that it has a convenient pocked to slide it right over your suitcase handle for easy transport. My code is MCBRIDE10 for 10% off!
Logan & Lenora Toiletry Bag: This bag has been great to use for my skincare and body products while traveling because it's waterproof AND washable. I'm surprised at just how much this tiny bag can fit! It's become a staple travel product, whether I'm going on an actual trip or even away for an overnight. My code is MCBRIDE10 for 10% off!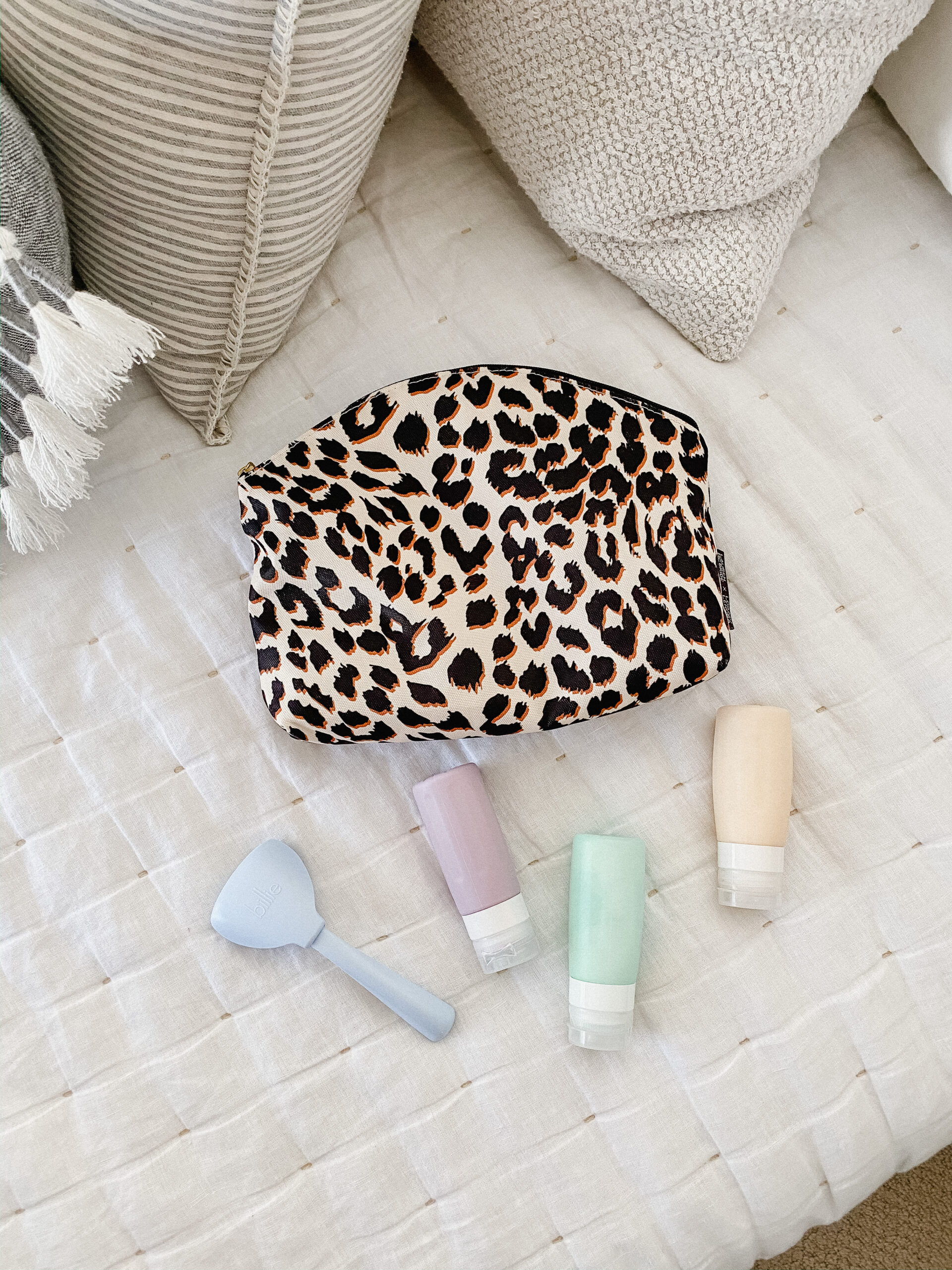 Silicone Travel Bottles: I found these silicone bottles on Amazon and LOVE them. I've had NO leaks, and they squeeze really well to get everything out!
Billie Travel Razor: I really love being able to bring my Billie razor away with me when I travel! Their travel case is awesome because the razor can float inside, allowing the blade to dry out. I also always pack their shaving cream in one of the little silicone travel bottles, too. A little of the shaving cream goes a VERY long way, and it really makes all the difference for me when I shave. Billie is only $9 a month too, for 4 blades! You can choose how often you receive the blades (I do monthly, but there's a 3 month option, too)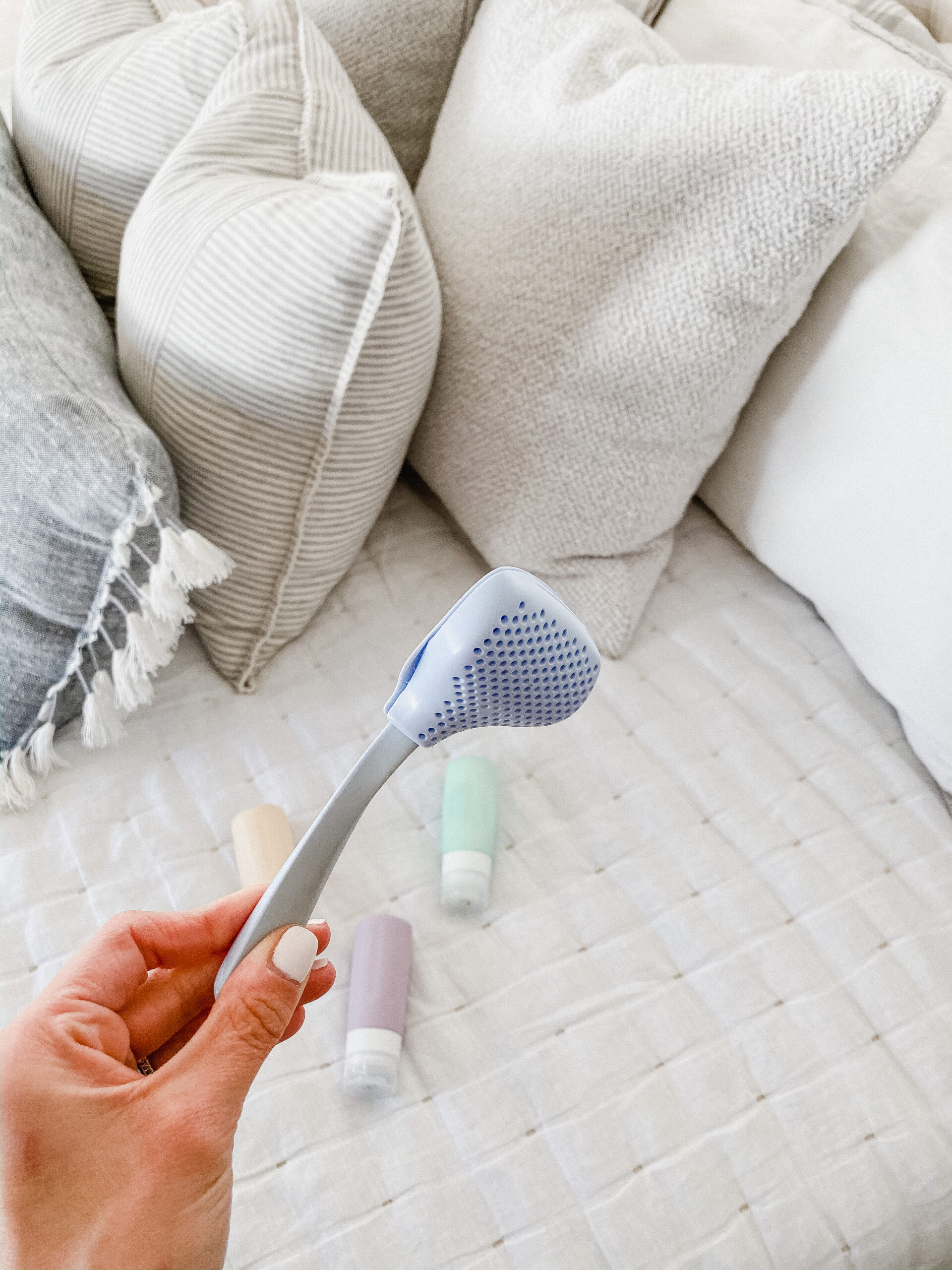 Packing Cubes: These are a travel game changer! They really help keep everything contained and organized. I also like that they come with a laundry bag, as well! We used them for the kids for Disney and I had zero complaints! I fit so much inside each of them, and the quality is great! They have over 9300+ 5 star ratings!
Family Travel Document Holder and Organizer: I purchased this for our most recent Disney trip since we needed passports for our cruise and it was awesome! The large fits 6 passports and theres ample room for other documents, a pen, and more. It was helpful to have everything all in one place this last trip, so I highly recommend it!
Portable Charger: This is the BEST portable charger I've tried! Not only does it charge super fast, but I love that it plugs right into the wall to charge! I can get 3-4 full charges out of this one. The downside is it's slightly on the larger size, but it's worth it for the portability! The white is backordered, but it's in stock in black right here.
Brita Water Bottle: We actually brought these to Disney so we could filter the free water at the park! I like being able to filter my water, so these were helpful! I prefer to bring my own water bottle with me when I travel.
I'll update this post as I find more travel products I love!