Hey guys, I've been working on my home gym forever and I'm finally ready to show off the finished look! I wanted a space that's both exciting and motivating because I'm down here every single day.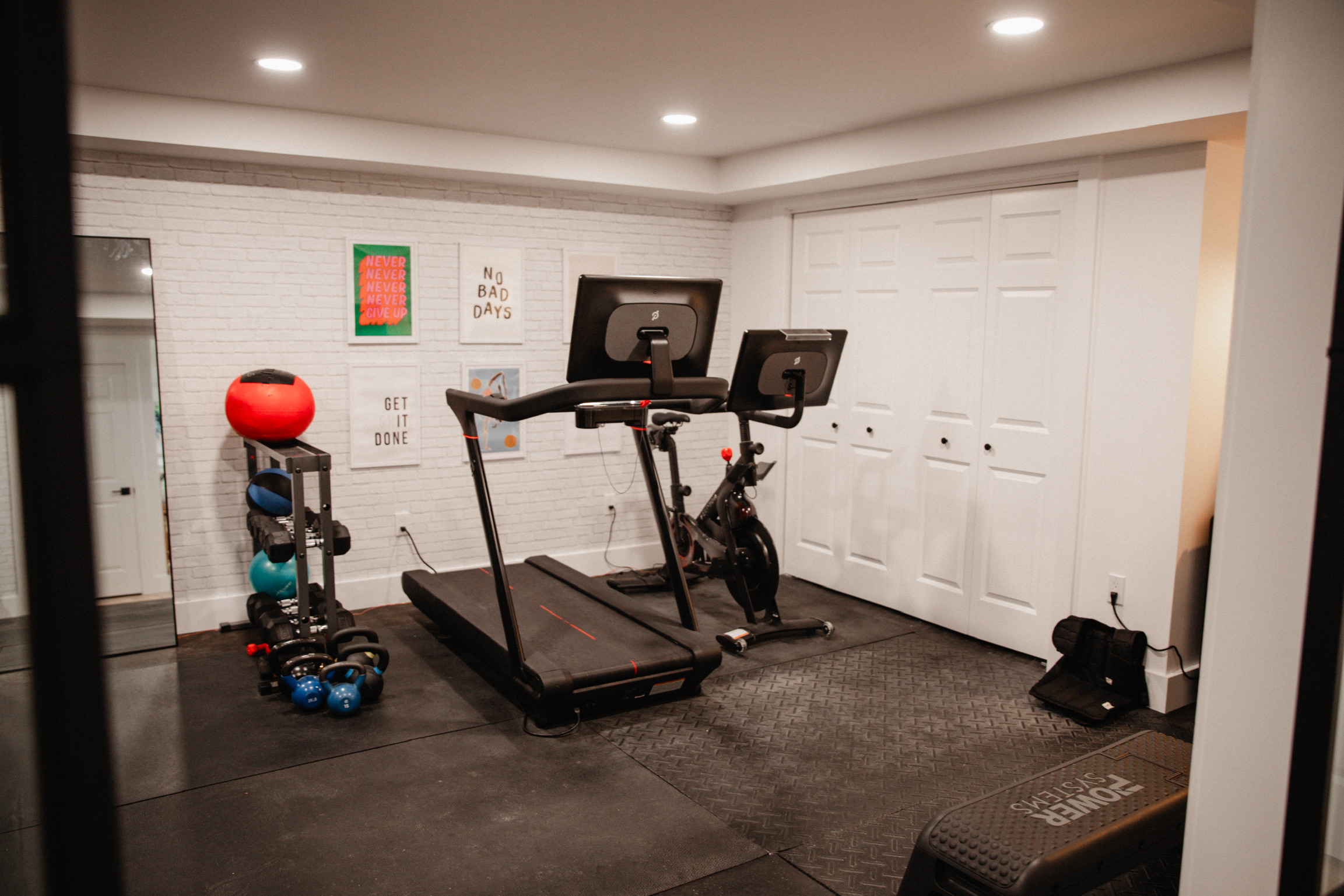 First, I painted one of the walls with chalkboard paint and filled it with quotes that really get me going. It's a game-changer on those tough workout days!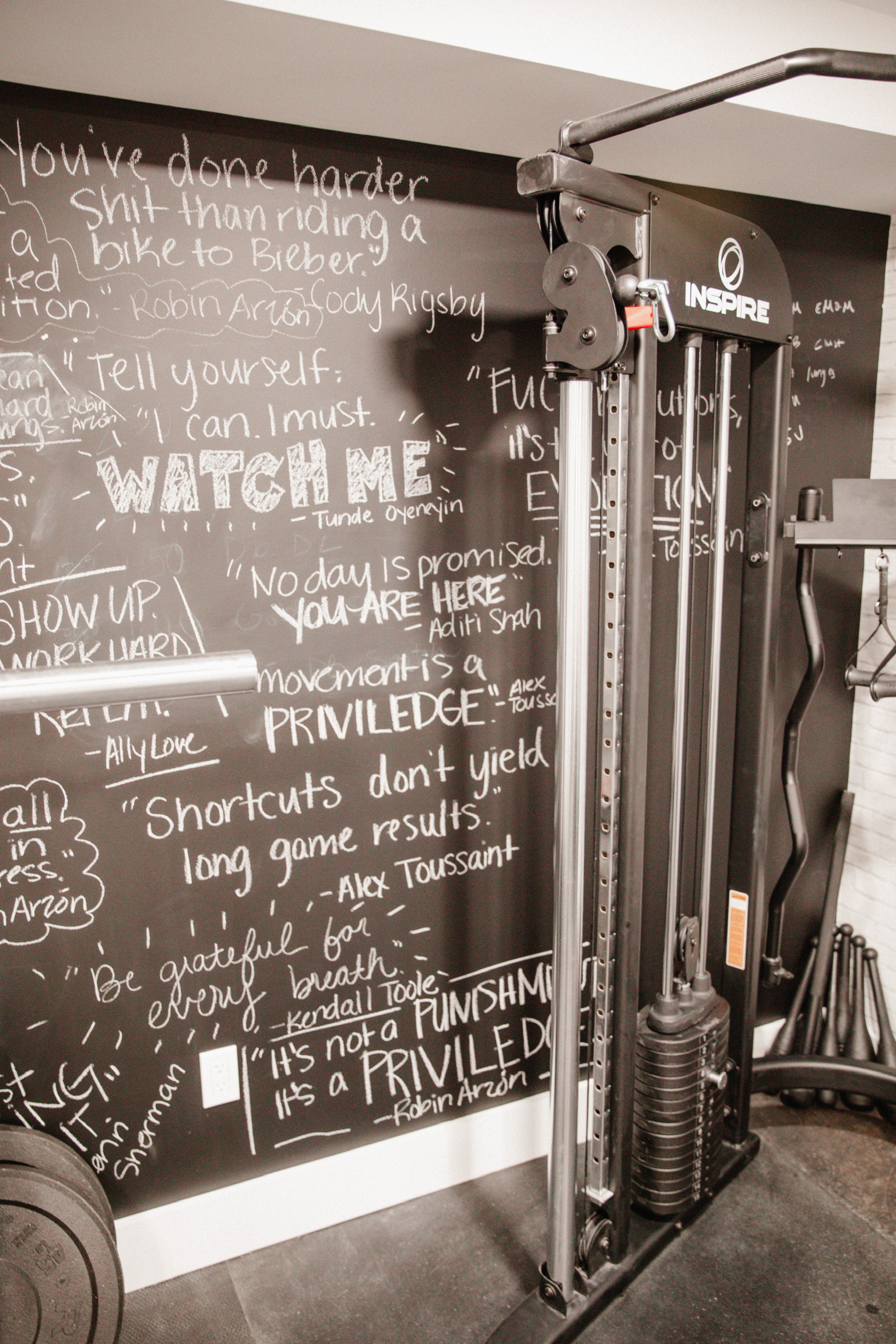 Next, I used my peel & stick white brick wallpaper to give the walls a chic and stylish vibe. Trust me, it looks fabulous!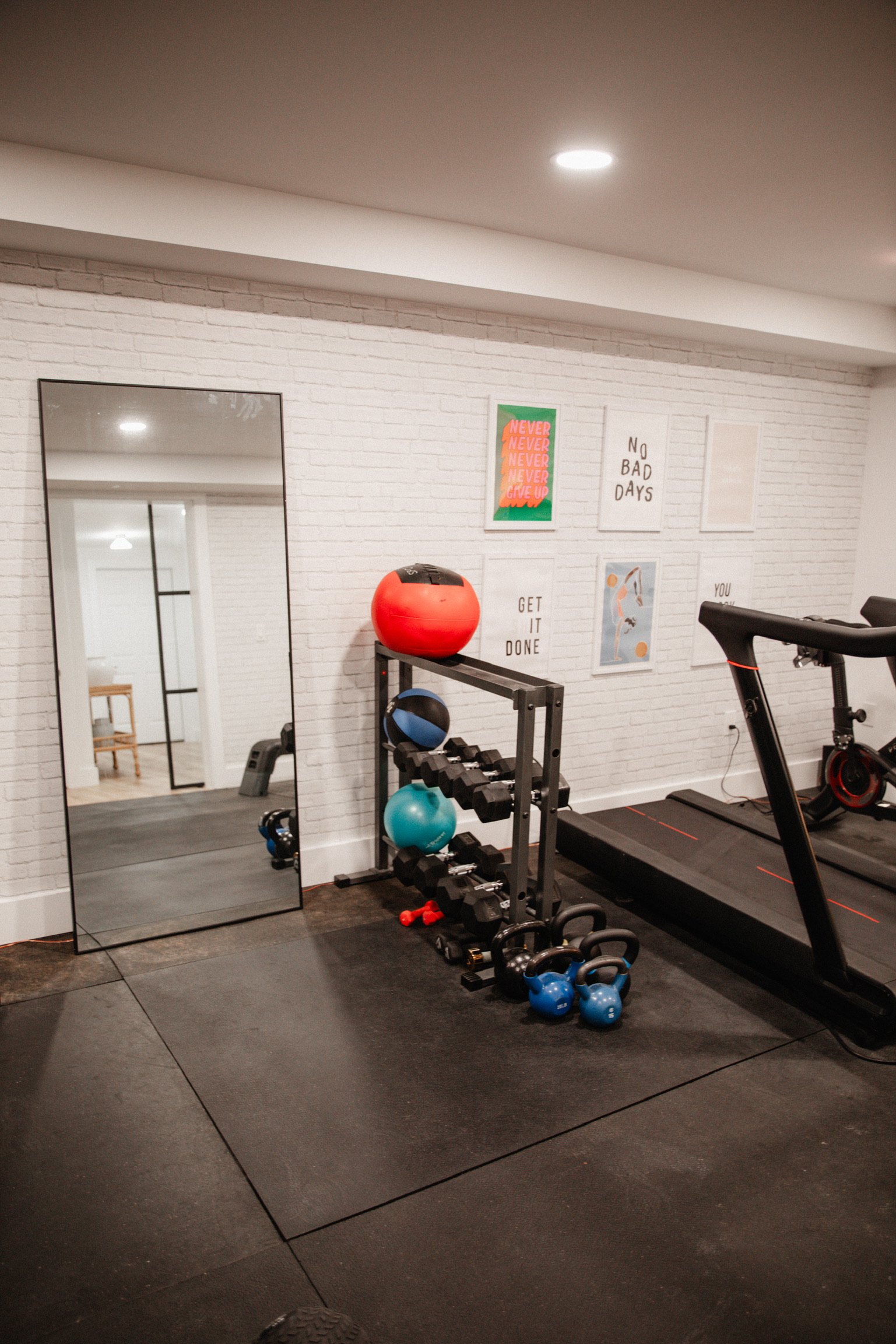 Now let's talk about the equipment we have. For our flooring, we went with these heavy-duty rubber mats from Tractor Supply Co. They don't budge an inch and we love their thickness. We've got a bunch of them pushed together to create the perfect workout space.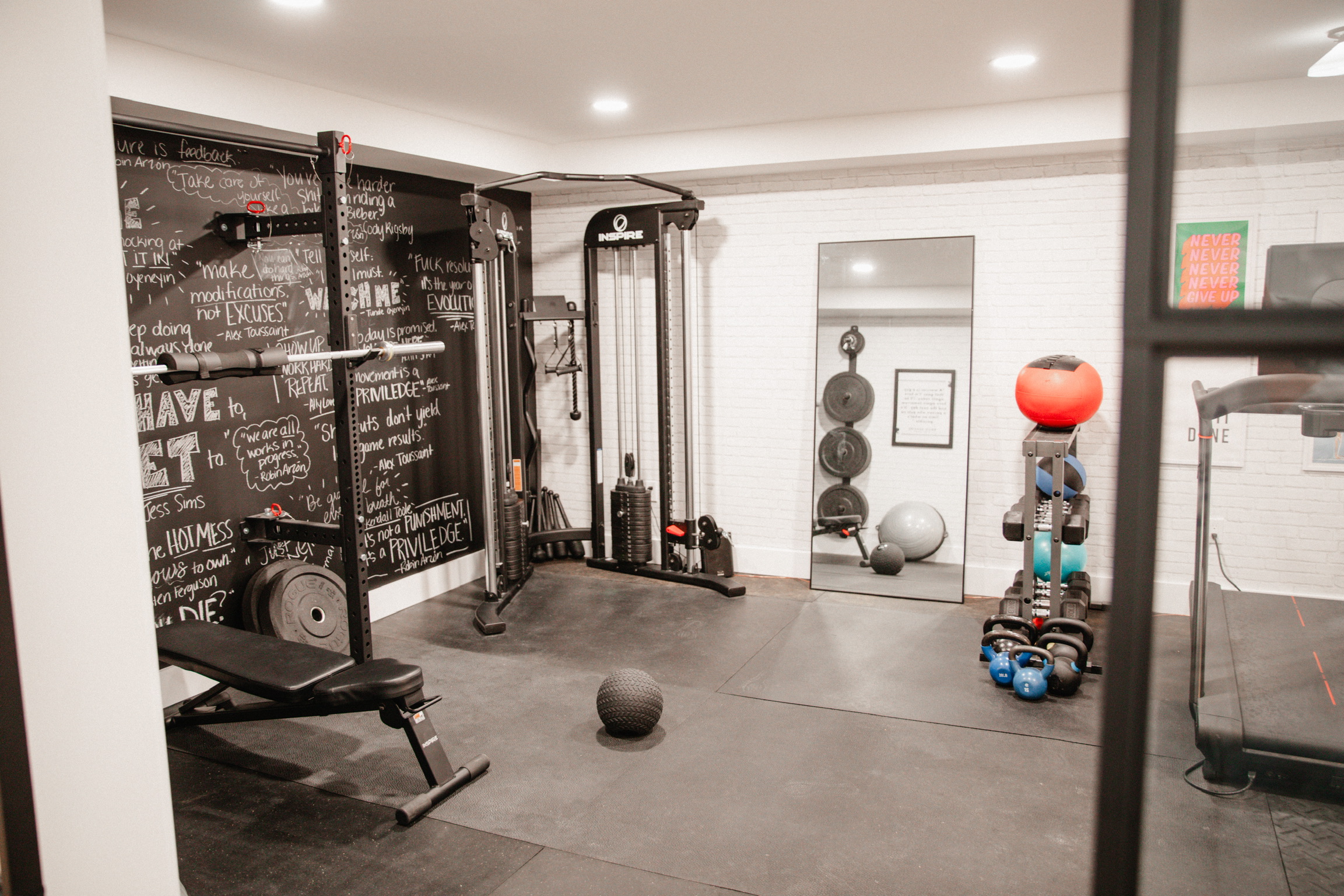 When it comes to dumbbells, we've got a variety of sizes, but I mostly use the 10, 15, and 20lb weights. Personally, I'm a fan of these rubber hex hand weights. They're comfortable and practical.
Oh, and we can't forget about the kettlebells! We've got different weights for variety, but they're not essential. Still nice to have though!
To tidy up the space a bit, we recently got this awesome weight rack. It's got enough space for all our dumbbells and kettlebells. Really helps keep things organized!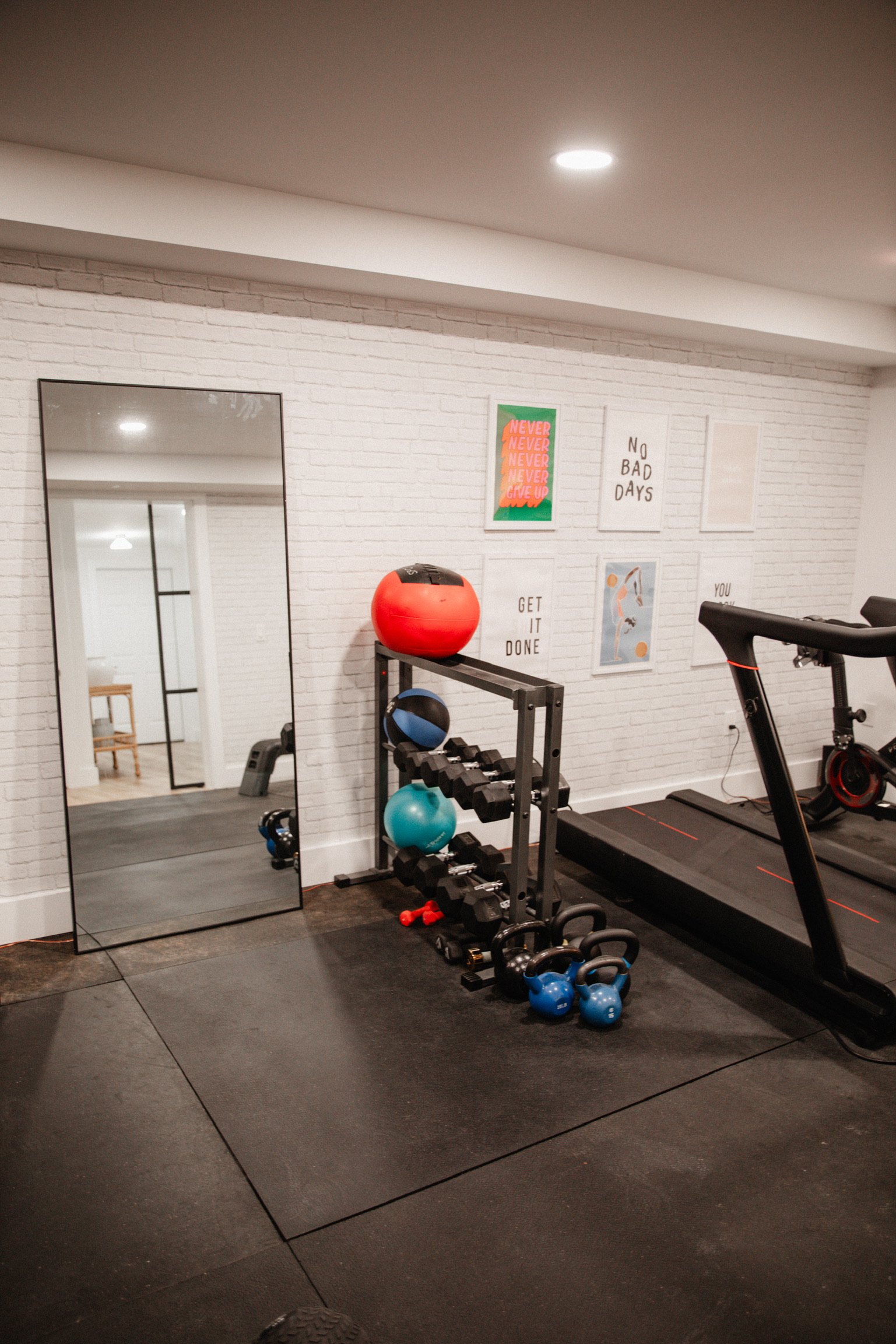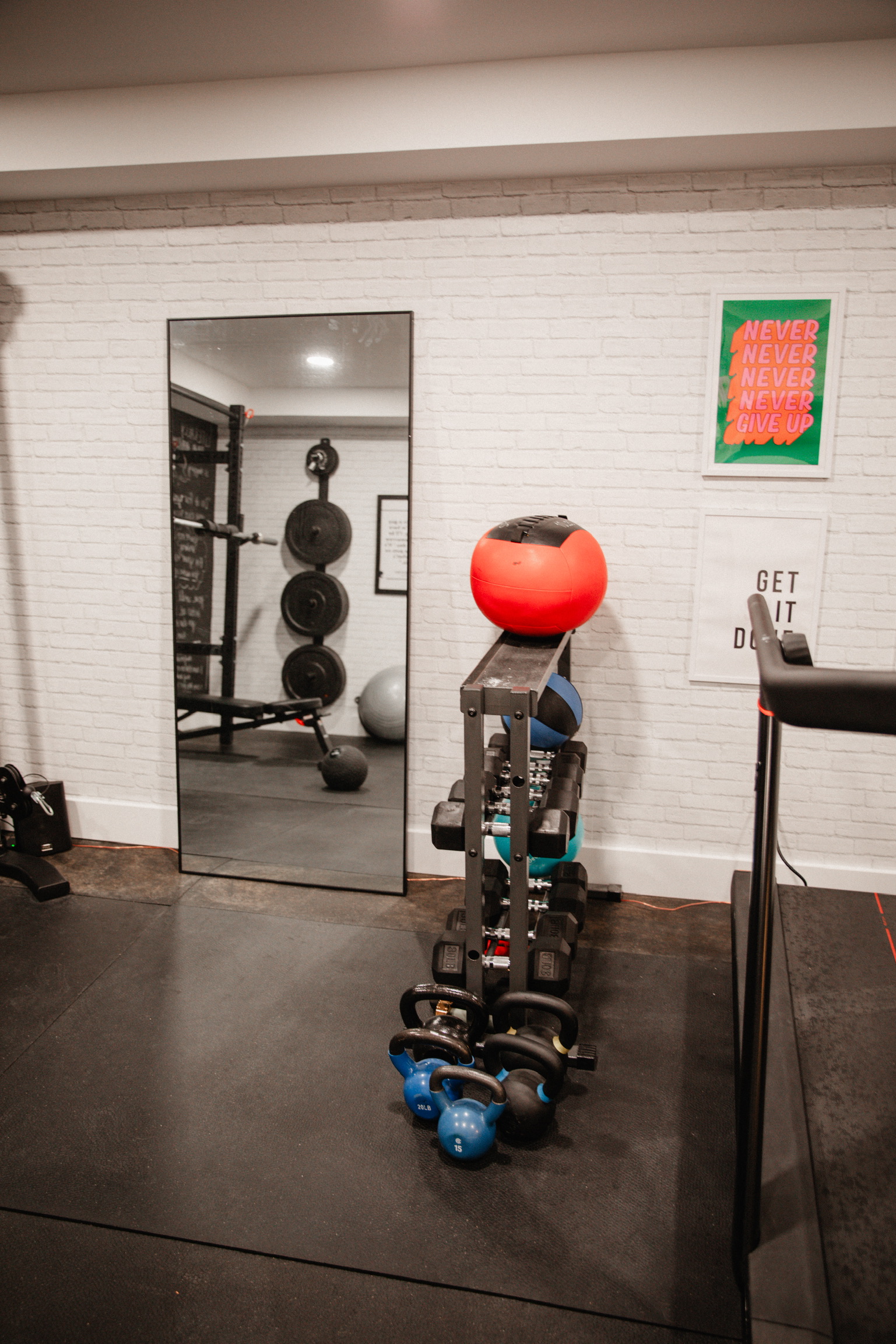 When I left Orange Theory, I decided to invest in a workout bench. Let me tell you, it's worth every penny! I use it for almost every workout. It's safe, versatile, and doubles as a step. Can't beat that!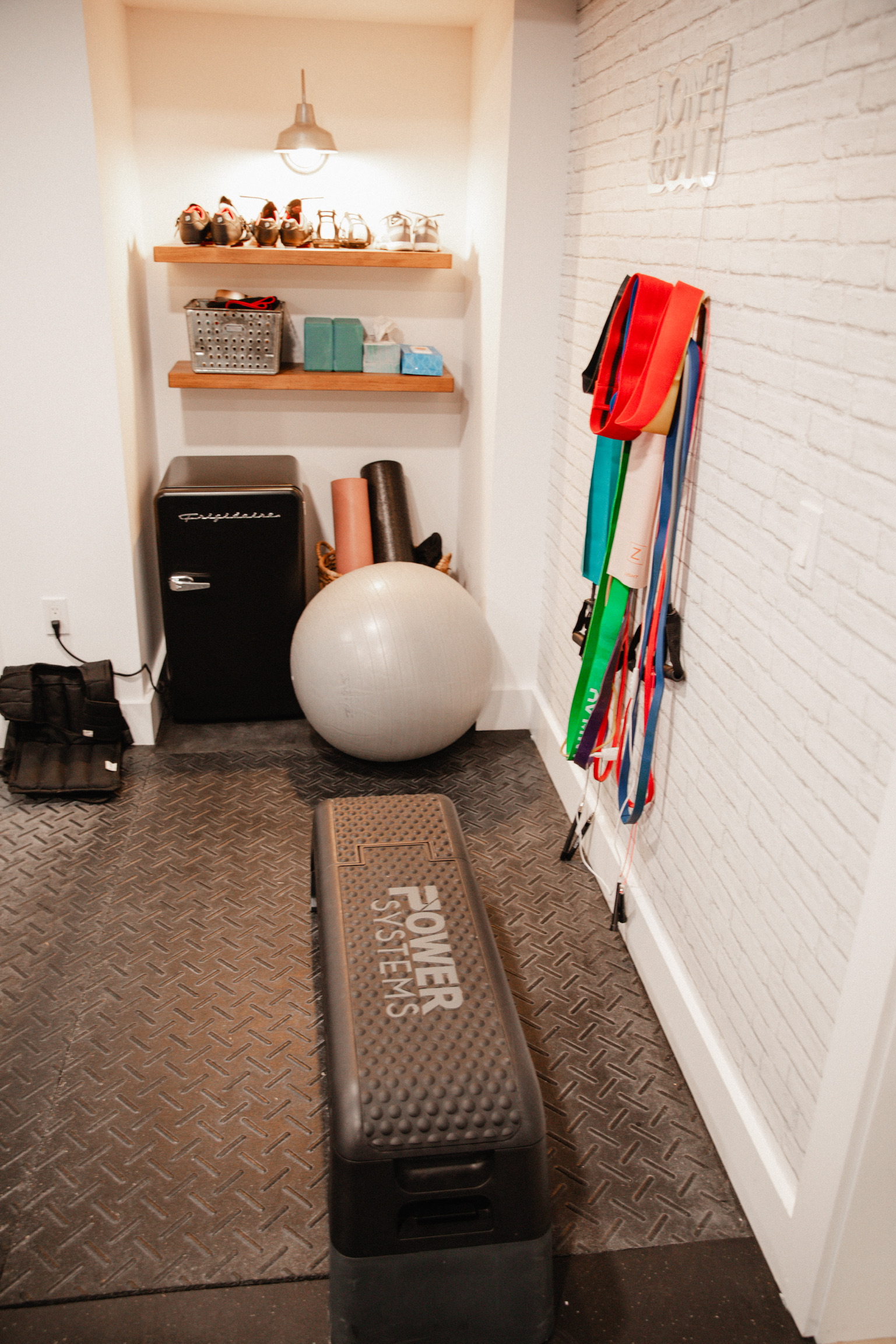 We also got these resistance bands and they've been a fantastic addition. I bought the trio so I have different resistances to choose from. Definitely a great investment! If you're looking to buy some of your own, use code LAUREN for 10% off!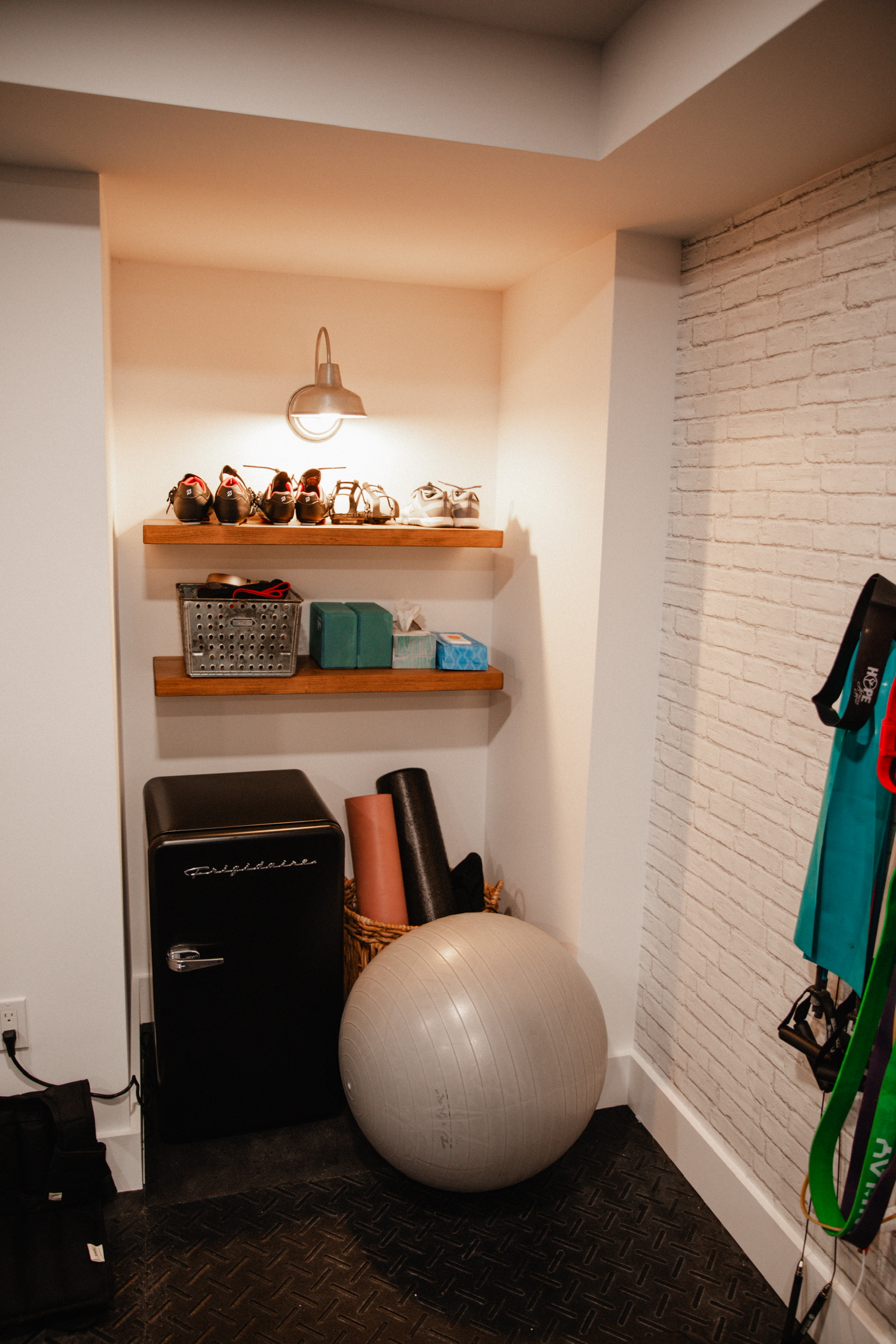 To attach those resistance bands, I bought a handy door anchor. It's so much easier than using a basement beam like before. Highly recommend!
Let's not forget about cardio. I've got the Peleton bike and treadmill, that I love! I've been doing interval runs on my conditioning days lately, and let me tell you, Robin Arzon really nailed it with what she said during our session last week (she's always on point!). We were sprinting, pushing ourselves, and she dropped this truth bomb: there may come a day when you can't do this anymore. And you know what? It really hit home.
It got me thinking. Why do we wait for the perfect moment to do the things we love? Why put off living our lives to the fullest? Tomorrow isn't guaranteed! Now, don't get me wrong, I'm all about being responsible with our money and saving for the future. It's super important. But hear me out. We can't keep pushing everything off until tomorrow, because who knows what tomorrow will bring? We've gotta be smart about the future, but we also need to enjoy the present. That's why I love Peleton! Working my body and my mind every time!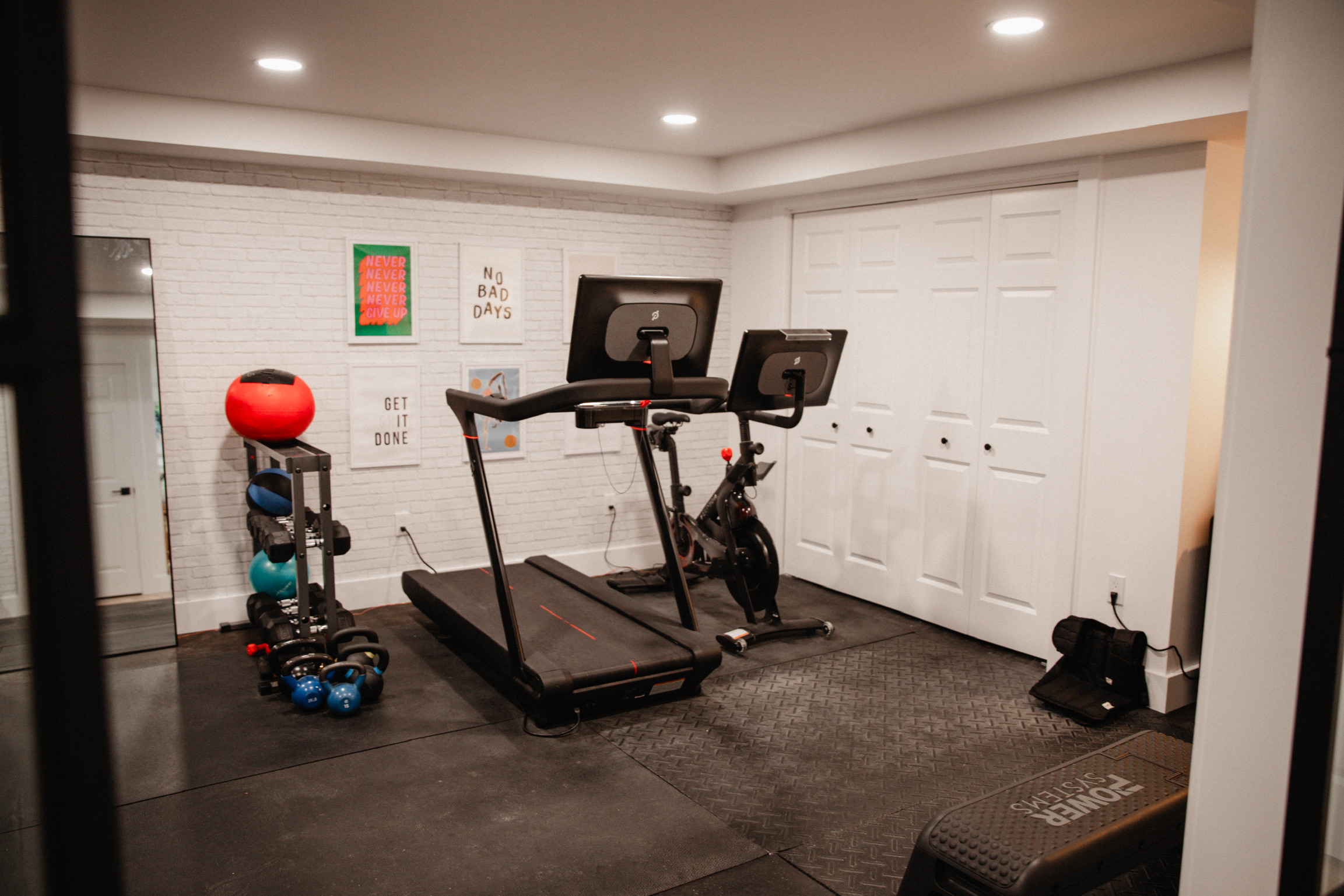 We also have an olympic lifting barbell and weight set that we got from our Crossfit friends a while back. I don't use them as often now, but they're great for those heavy squats. Can't go wrong with that!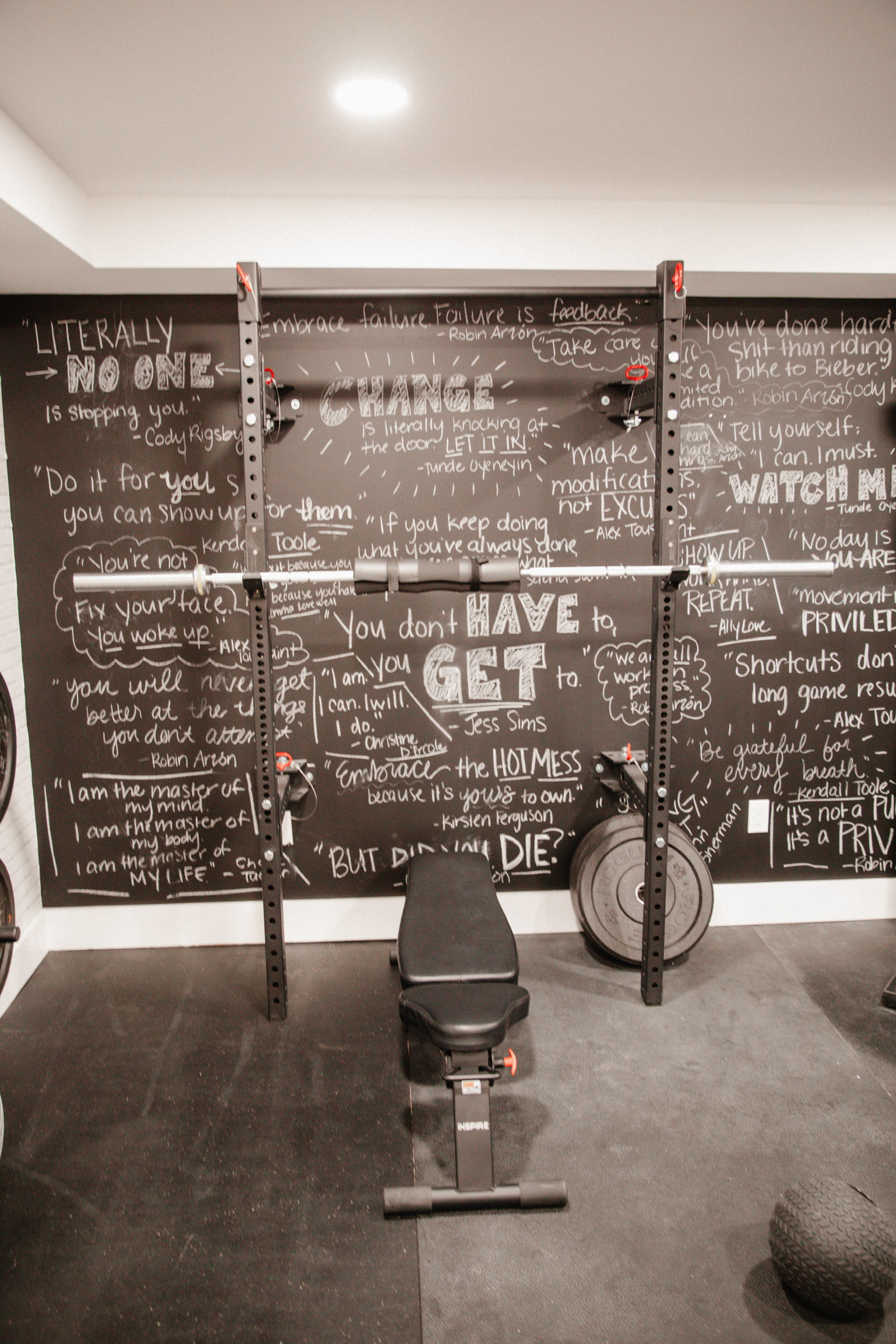 And guess what? We repurposed this giant mirror from our upstairs bathroom as a mirror in our home gym. It's a perfect fit and I honestly have no idea where else I would have found a mirror this size. Score!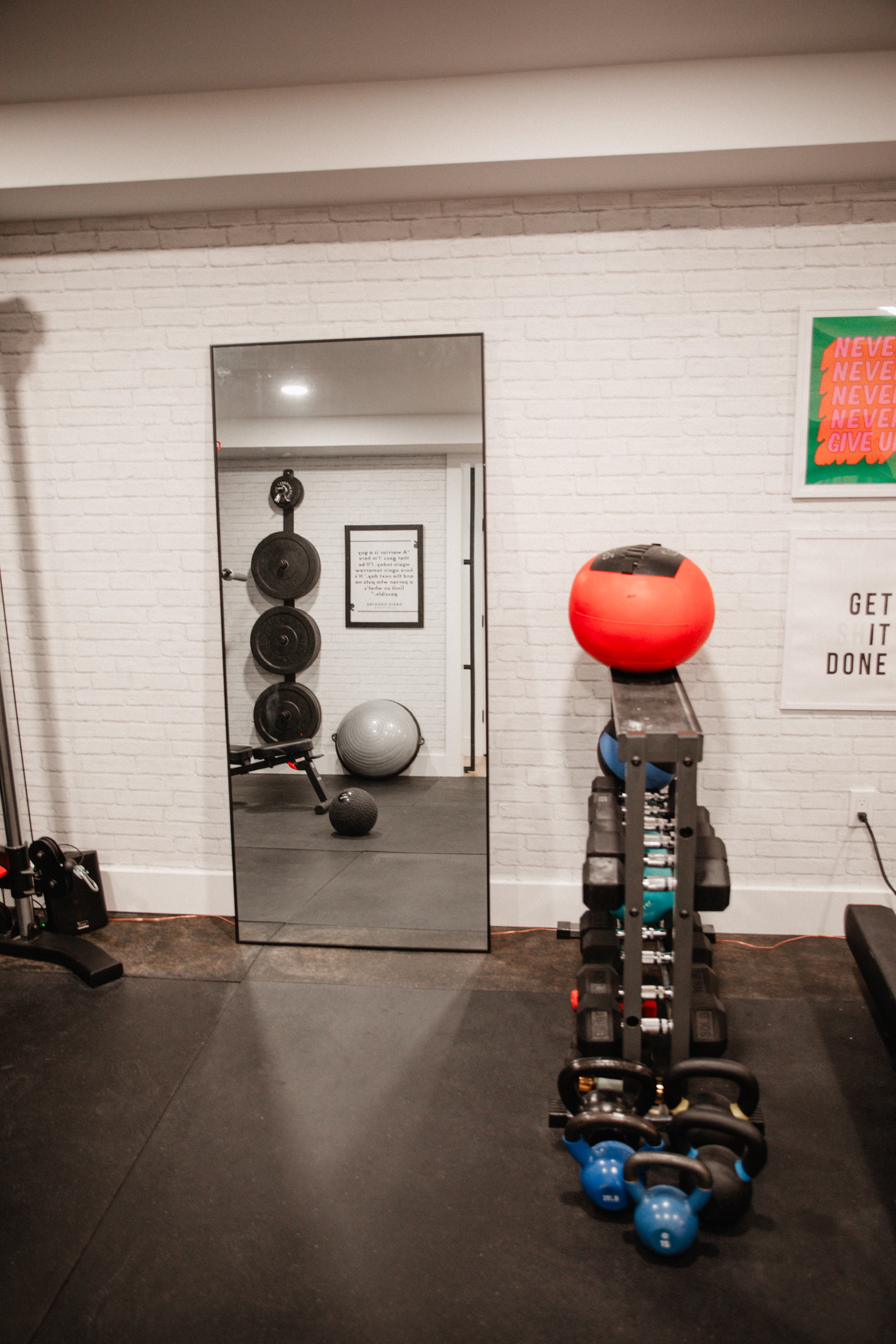 I also got this "Don't Quit" neon sign that I love! All about the helpful motivators 💪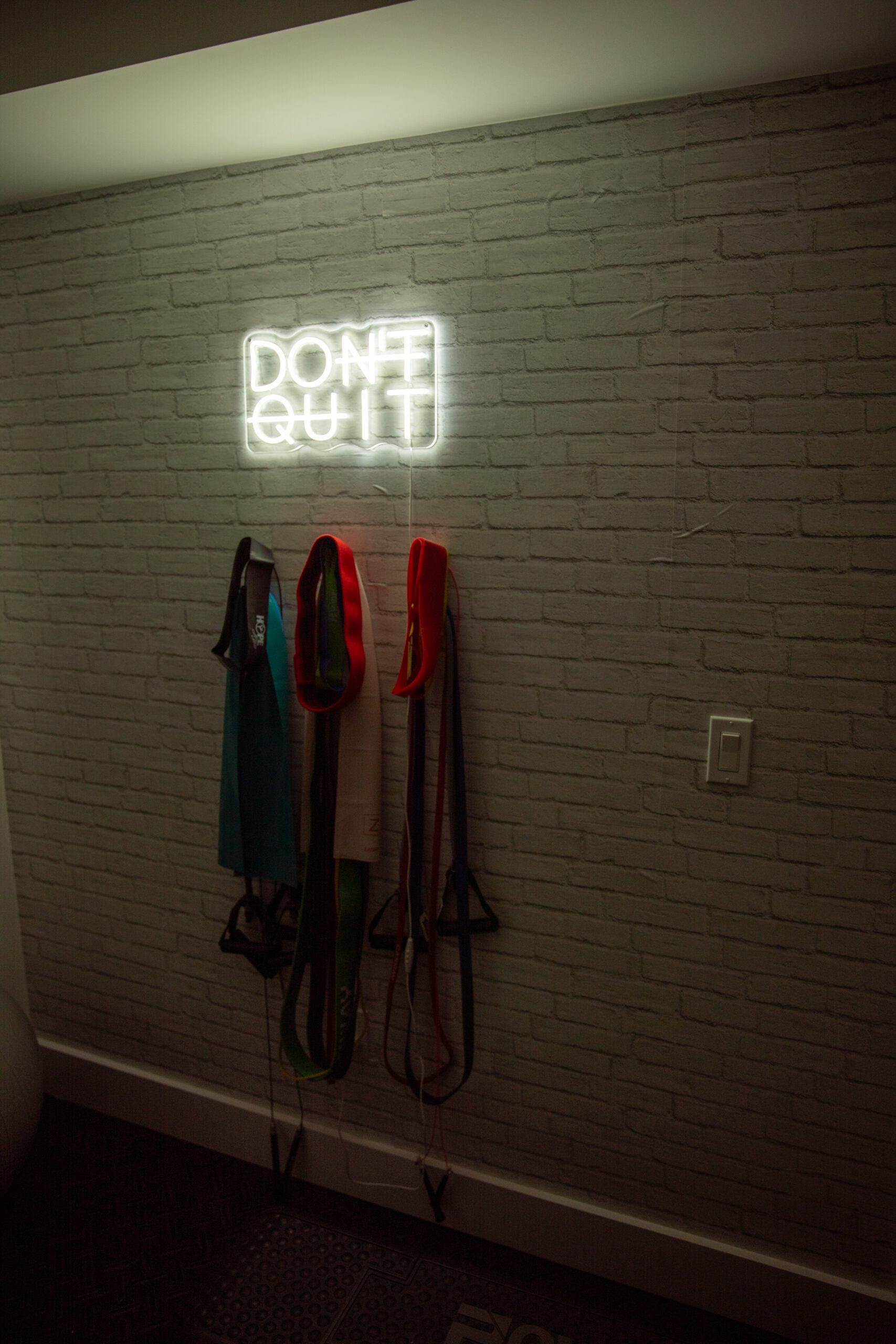 Overall, we're super happy with our home gym setup. If you're thinking of creating your own, I highly recommend starting with a variety of dumbbells, a sturdy mat, and some resistance bands. And if you really want to step it up, a workout bench is a game-changer! Hope this helps, happy gym-ing! 🙂