Thank you to Colleen Rothschild for sponsoring today's post! All thoughts and opinions are my own.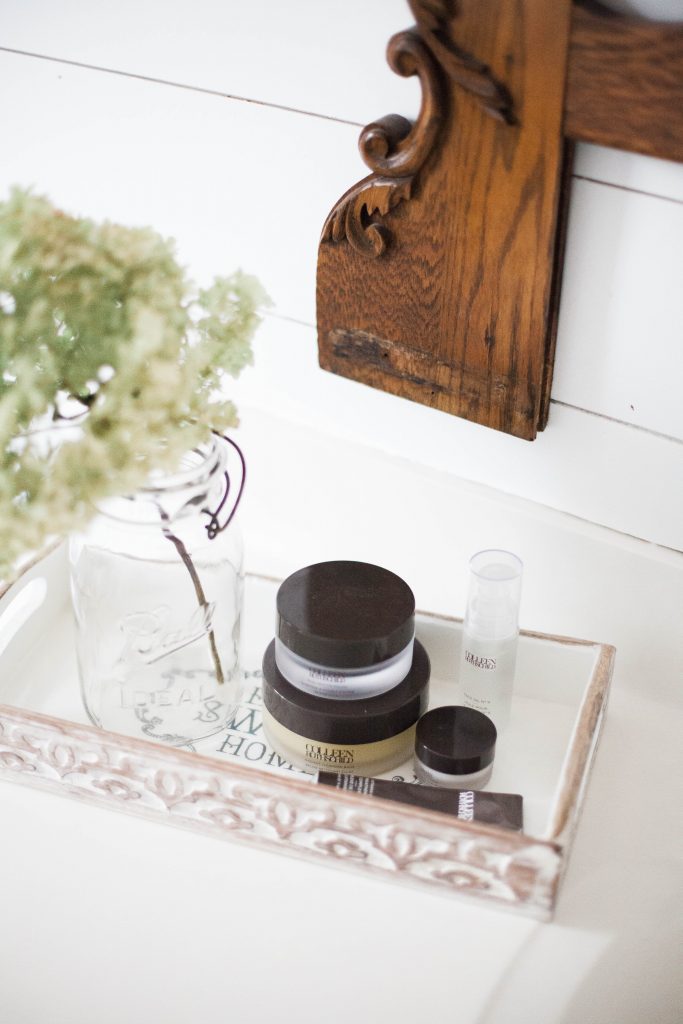 It snowed in some parts of the state yesterday, and I'm not okay with that. Not one bit! The weather in Connecticut is doing a number on me with 50 degrees one day and 30 degrees the next. The skin on my face has not been happy, and I needed to make some adjustments to my beauty skincare routine to accommodate. We recently chatted about cold weather skincare tips, but today I wanted to throw a few words of wisdom your way about switching up your skincare products for the winter. Below are some of my transitional skincare beauty tips for the upcoming season!
Switch to a moisturizing face wash. I needed something a little more hydrating than my summer face wash and recently switched to Colleen Rothschild Radiant Cleansing Balm, and I love how soft it makes my skin feel. It comes with a muslin cloth that you can use to give yourself a mini-facial with for a spa-like experience! My skin always feels velvety smooth after I use this balm, and it removes ALL traces of makeup. Double bonus.
(Proof I use it! 😉 )
Increase your water intake. Dry air = dry skin. Keep it hydrated by making sure you're drinking enough water. I, for one, have not been so good with this lately for some reason. I just switched to a straw cup because apparently I drink more water that way? I don't know, but it works.
Use a face oil in the evening. I've been trying out the Colleen Rothschild Face Oil No.9 in the evening and it gives my skin a boost of moisture leaving me with radiant skin in the morning. It goes on a little greasy at first, but absorbs quickly leaving no greasy residue.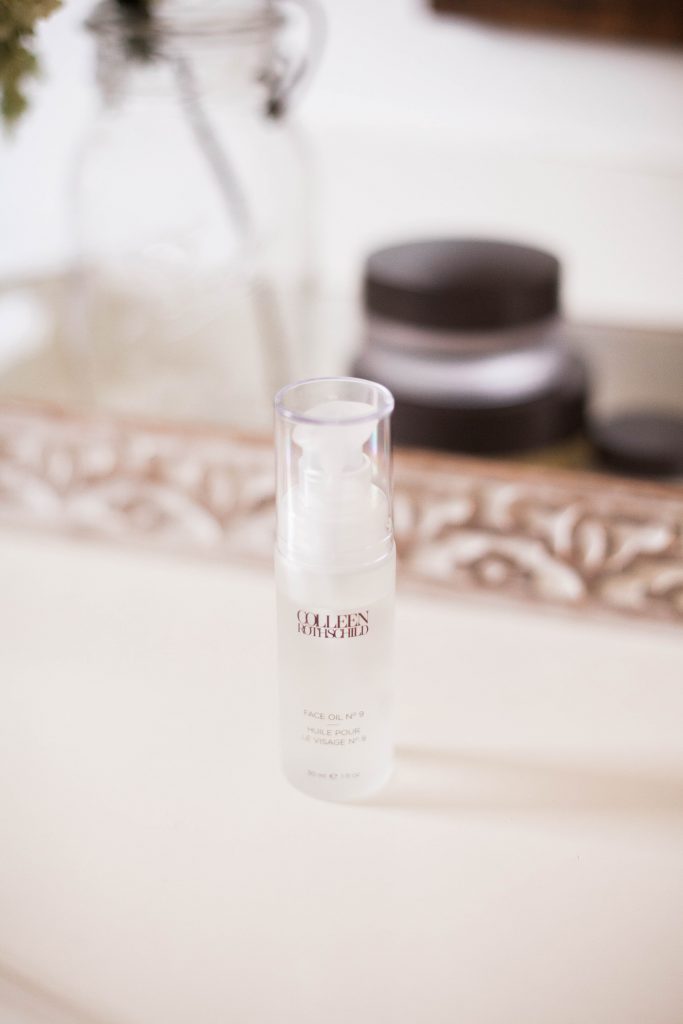 Exfoliate! Get that dead skin off, girl! Exfoliating 1-2 times a week will allows your skin to absorb products better and look more radiant. I recently started using the Colleen Rothschild Dual Enzyme Polish, and I'm impressed with how my skin feels after it's use. It looks brighter, feels better, and my makeup applies easier.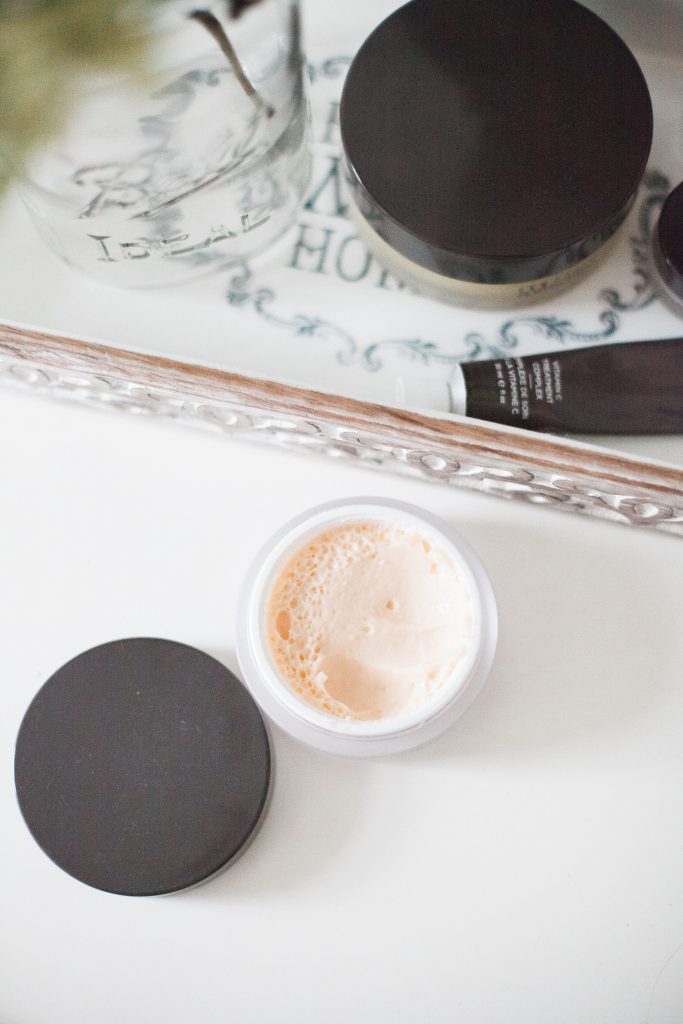 Use an eye cream. Nothing is worse than your concealer caking because of dry skin under your eyes (or anywhere for that matter!). A hydrating eye cream will help avoid wrinkles and dark circles, and keep your eyes looking refreshed.
Don't forget your lips! Not only am I constantly applying a lip balm, but I also exfoliate them a couple times a week to make sure my lipgloss is applying as smooth as possible. I can't stand the feeling of dry lips!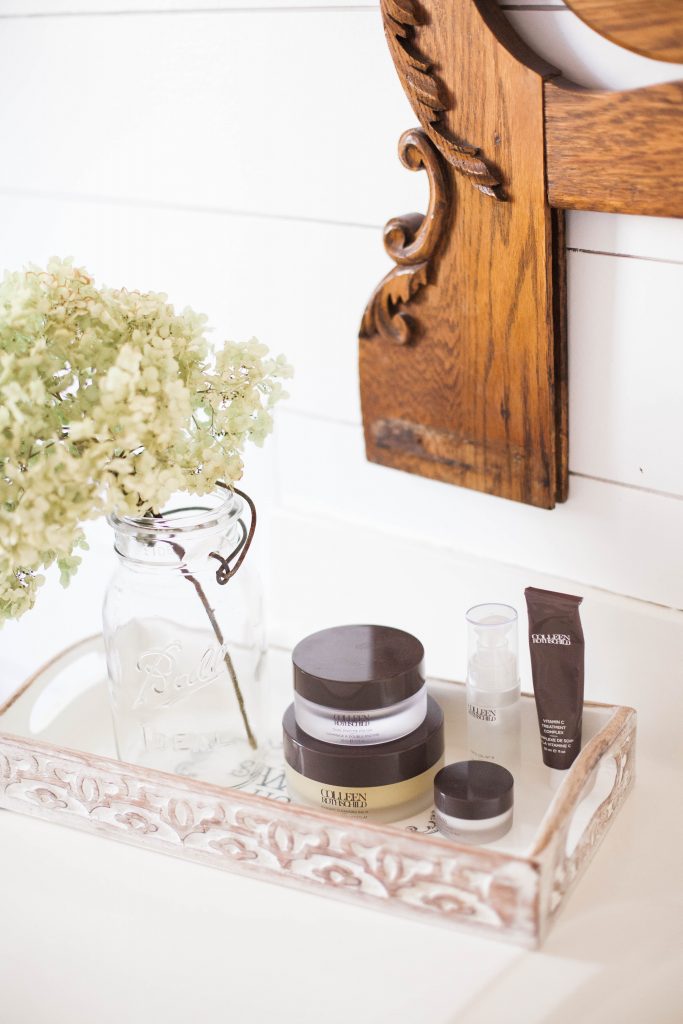 Putting these few changes into place will ensure your skin stays looking radiant throughout the cold season. Right now you can get 20% off Colleen Rothschild products using code LAUREN20 until 12/4/16!
AND, if you're shopping the week of Black Friday from 11/21-11/25, ALL SKINCARE is 30% off with code BLKFRI. That's a seriously amazing deal!
I've rounded up my favorite Colleen Rothschild below for easy shopping for you! Do your skin a favor and take care of it this season! 😉